Boy, ABC News Really Messed Up Its Coverage Of The Colorado Shootings
Because of a culture where being first is more important than being right, ABC News made a few mistakes in its Friday morning coverage of the Colorado shootings.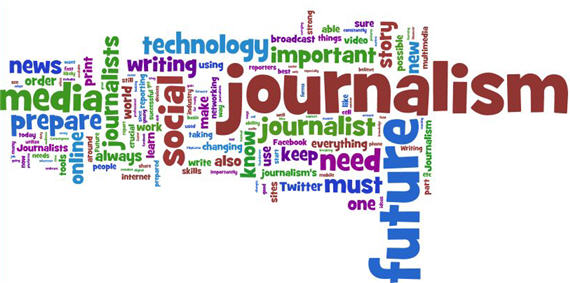 Friday morning, all of the broadcast and cable news networks were wall-to-wall with coverage of the shootings in Aurora Colorado. As is usually the case with breaking news reports, there was incomplete information, far too much speculations, and hours of talking heads trying to say profound things about a matter that was only a few hours old. Of all the networks, though, ABC News had the worst day of all and its investigative news team, headed by Brian Ross, didn't come out of the entire day looking all that pretty, or competent for that matter.
First, soon after the Aurora police revealed the name of the man they had in custody, there was Ross himself on the air with a report claiming to link James Holmes the shooter with a man named Jim Holmes who happened to be listed on the website of a Colorado Tea Party group. That was later revealed to be untrue, and ABC News was later forced to issue an apology:
Editor's Note:An earlier ABC News broadcast report suggested that a Jim Holmes of a Colorado Tea Party organization might be the suspect, but that report was incorrect. ABC News and Brian Ross apologize for the mistake, and for disseminating that information before it was properly vetted.
Properly vetted? It strikes me that there was no vetting of the information at all. There's really only two ways that Ross could have stumbled across this, either he went directly to a Tea Party site and looked to see if he could find a James Holmes listed. Or he did a Google search of something along the lines of  " "James Holmes" and "Aurora, CO" " and looked to see what would come up. Neither one is really responsible journalism, and if it was the first one, if he just decided to go to a Tea Party site and look for Holmes's name even though there was no evidence that anyone affiliated with the Tea Party was involved in this, then it wasn't just irresponsible it was potentially malicious.
But the ABC News crack "journalism" team wasn't done there. Shortly after Ross's odd report, another ABC News reporter claimed to have spoken to Holmes's mother in San Diego and said that she basically acknowledged that her son was guilty:
A California woman who identified herself as the mother of James Holmes, the 24-year-old man federal authorities said is the suspect in a mass shooting in an Aurora, Colorado movie theater, told ABC News her son was likely the alleged culprit, saying, "You have the right person."

The woman, contacted at her home in San Diego, spoke briefly with ABC News and immediately expressed concern her son may be involved in the shooting death of at least 12 people overnight.

"You have the right person," she said, apparently speaking on gut instinct. "I need to call the police… I need to fly out to Colorado."
Sounds pretty damning doesn't it? The guys own mother supposedly knew it was him before even knowing the full details of the case. The way the comment was presented, it also led to the conclusion by some that Holmes had a history of mental problems that the family was aware of, which led to yet another round of speculation by the talking heads about Holmes's mental state. There's only one problem. Through an attorney, Holmes's mother said yesterday said that ABC News essentially mis-represented the conversation that occurred early Friday morning:
Arlene Holmes, the mother of Colorado theater shooting suspect James Holmes, has suggested that ABC News mischaracterized her when it reported that her initial statement to the reporter, "you have the right person," was a reference to her son.

"This statement is to clarify a statement made by ABC media. I was awakened by a call from a reporter by ABC on July 20 about 5:45 in the morning. I did not know anything about a shooting in Aurora at that time," Holmes said in a statement this afternoon, read to the national press by attorney Lisa Damiani. "He asked if I was Arlene Holmes and if my son was James Holmes who lives in Aurora, Colorado. I answered yes, you have the right person. I was referring to myself."
ABC News responded to the statement late yesterday:
[ABC News producer Matthew] Mosk said today that he awoke Arlene Holmes and informed her that a man, he believed was her son had been arrested in Aurora and asked to confirm their relationship.

"You have to tell me what happened… You have to tell me what happened," the woman on the phone said, according to Mosk. Mosk said he told her that ABC News had learned the 24-year-old had been identified by police as the lone suspect in the mass killing in Aurora, Colorado and that the details of the events were still taking shape.

"You have the right person," was her response, he said. "I need to call the police. I need to fly to Colorado."
If you judge this based solely on the statement Mrs. Holmes released through the family attorney, it's hard to see an innocent explanation for what ABC did here. In that case the "you have the right person" comment is directed solely at the effort by the ABC producer to verify her identity as the mother of a man currently being held by police in Colorado related to an incident that she had only just heard about from that ABC representative. There's no way you could interpret those words as an acknowledgement of her son's guilt on her part, or as a hint that she was not surprised that her son would commit such an act. ABC essentially took what she said and, according to her, twisted it to mean something that it couldn't possibly mean. That would be even more egregious journalistic malpractice than even the hackery that Brian Ross had engaged in earlier that morning.
Even if you assume that Mrs. Holmes was mis-remembering the phone call's details and that Mosk's version of events is closer to the truth, though, ABC still doesn't come out looking very good. The only significant difference between the two re-tellings of the phone call is Mosk's contention that he shared some of the details of what had happened in Aurora with Mrs. Holmes and told her that her son had been identified as the suspect. At that point, Mosk says, she said "you have the right person." However, it's absolutely not clear whether she was referring to the previous question as to whether the man arrested in Colorado is her son or saying that Holmes, her son, was indeed guilty, something she really couldn't possibly know since she wasn't in Colorado and doesn't appear to have spoken to her son any time recently. At that point, the producer should have asked her to clarify what she meant, but instead of doing that he let the call end and ran with the assumption that Mrs. Holmes had just said she believed her son was guilty. While Mosk's version of events does make ABC's conduct seem slightly less egregious, it's not by much and taking an ambiguous quote and using it to jump to conclusions doesn't strike me as very good journalism.
It happened to ABC this time around, but I'd argue that this isn't a problem at ABC News so much as it is a problem with the "Breaking News" culture that infects broadcast, cable, and online news today. As several reporters and anchors have admitted over the years, there is tremendous pressure to get the news first, even when that means you might not necessarily get it right. Indeed, after a major news story like this you'll often see one network or the other running commercial spots touting the fact that they were "first" with the big news. We saw this just last month with the coverage of the Supreme Court's opinion in the Affordable Care Act cases when both CNN and Fox got the initial report of what the Court decided wrong because their reporters had read only part of the opinion before rushing to get on the air so they could claim to be "first." In that case, the rush made no sense because the Supreme Court's decision really didn't qualify as a "Breaking News" event. Here, we had real breaking news and, under the pressure to get information, some information, indeed any information out there, ABC News completely dropped the ball.
Politico reports that ABC News is "taking steps" to ensure that things like this don't happen again. That's a good idea, but as long as they allow themselves to be governed by the irrational pressures of the "Breaking News" meme, the possibility for error will always be there.