Britain's Golden Age Is Now?
Doug Saunders makes the counterintuitive claim that things are better for Britons than ever.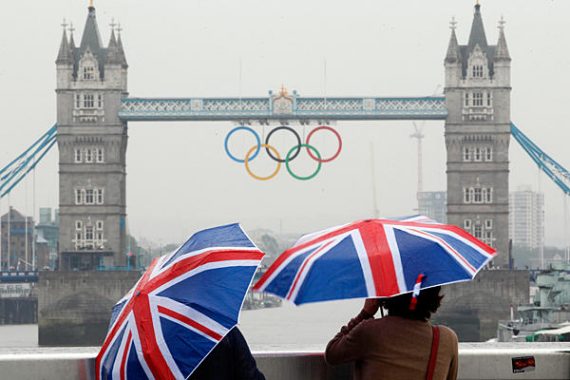 Doug Saunders makes the counterintuitive claim that things are better for Britons than ever:
Crime rates are the lowest in decades. The economy is wounded but better than those of most European countries. Public transport, after a disastrous postwar nationalization followed by a catastrophic 1980s privatization, is finally working well. The health system is better than ever. Secondary education is middling; universities are top-notch. Few European countries display as much racial and religious tolerance.

In short, it's probably the best it's ever been. The past four years have knocked back its economy and politics, but Britain's underlying society and institutions have never been healthier.

[…]

But when was that supposed golden age?

Some claim it was after the war, before divorce and the Pill and Margaret Thatcher and Rupert Murdoch, when life was simpler, national institutions were grand, people knew their place and everyone pulled together.

But look at that age. Food rationing in the 1950s was worse than during the war. Poverty and overt racism were rife. The Suez Crisis devastated foreign policy, gang violence poisoned cities, and the collapse of the industrial economy had begun. The bestselling books of that time – What's Wrong With Britain? (1954), The Stagnant Society (1961), Suicide of a Nation (1963) – made the same arguments you hear now.

A few Marxists and conservatives prefer pre-capitalist times, but mass starvation and early death made feudal Britain a miserable place. Others turn the clock back to the height of colonialism, when the pound was the world's medium of exchange, the British Navy ruled the waves and London was the centre of the world.

But bigger did not mean better: This was a perilous and unpleasant time. The Empire had reached its economic peak in 1870, and its financial returns, along with Britain's share of the world economy, declined precipitously after that, beginning with the worst depression the world had seen and continuing into a series of currency and trade crises and terrible wars.

Before the 1950s, Britain was a dark, poverty-filled and unhealthy place, where those without property had few rights and the lower classes could obtain no property. Health and decent education were the strict preserve of the well-off until after the war, and the United Kingdom's multicultural reality (the country was always a mosaic of four very different cultures) was making itself violently known, especially in Ireland.
Of course, this exercise would play out much the same for all but a handful of countries on the planet. By and large, we're a richer, healthier, more evolved species than we were decades, much less centuries, ago.
Presumably, the reason Britons see themselves as in decline is the same reason Americans do: we compare ourselves to an idealized version of the past while taking advances for granted.
For Brits, the "decline" has been much steeper. Within living memory, the UK had a global empire and could at least claim to be the greatest country on the planet. To be sure, the Empire was more trouble than it was worth and constituted an enormous drain on the common weal; but it also stoked a sense of national greatness. Now, the UK's claim to great power status is that they have a Special Relationship with the world's sole remaining superpower and therefore "punch above their weight class." (This, incidentally, is not true. The UK punches pretty much at its weight on its own merits. It's 6th in GDP and 4th in defense spending and has commensurate economic and military weight.)
For the US, we hark back to a very short period following World War II when we emerged as a superpower and every other great power was an economic shambles and otherwise ravaged after years of war. That others would catch up, making us relatively less powerful, was not only inevitable but aided by our deliberate policy decisions such as the Marshall Plan.
Additionally, both Brits and Americans (and, certainly, many others) look back wistfully at times when our cultures were less coarse, our popular culture more uplifting, our politics less polarized, and our national unity was greater. That these things were only true for brief flashes or for narrow segments of the population if at all gets elided. Certainly, the golden age was much less so if you were poor, black, female, or gay.
It doesn't help that we recall the past through a rose colored lens while the present is being tweeted and blogged. The 1950s weren't really like "Leave it to Beaver" or "Father Knows Best." The 1960s weren't really like "The Andy Griffith Show" or "My Three Sons." Nor is our present age much like "Real Housewives" or "Keeping Up with the Kardashians."