Burying Your Lead: Denzel Washington Edition
ESPN's Dan Friedell teases a post with "Did you know Denzel Washington was once a tenacious college hoops player?"
If all you know about Denzel Washington's basketball skills comes from the extended one-on-one scene with Ray Allen in the 1998 film "He Got Game," read on. Turns out that, back in 1973, Washington was a good athlete, completing his sophomore year at Fordham in the Bronx. After coming up through the playgrounds and Boys Club in Mount Vernon, N.Y., and playing playground ball with the likes of future NBA stars Gus and Ray Williams in the late 1960s and early 1970s, Washington scrapped his way onto P.J. Carlesimo's JV team for two seasons, 1972-74.

The Rams went 18-1 his second year, losing an early-season game to Yale but storming all the way through the rest of their schedule, culminating in a big win against rival Manhattan College.
There's more of that sort of thing and, while somewhat interesting, it's not surprising. Washington has always come across as athletic and his son had a cup of coffee in the NFL.
The lead story should have surrounded the accompanying photograph: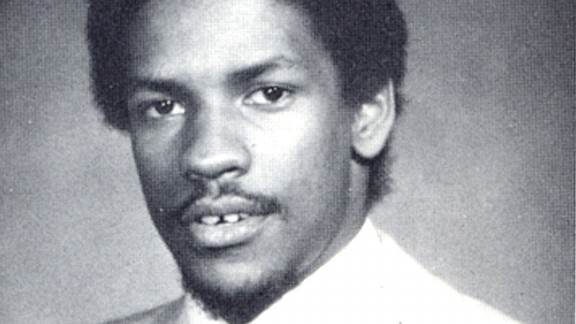 Discuss.