Bush 41 Considered Putting Clint Eastwood On Ticket In 1988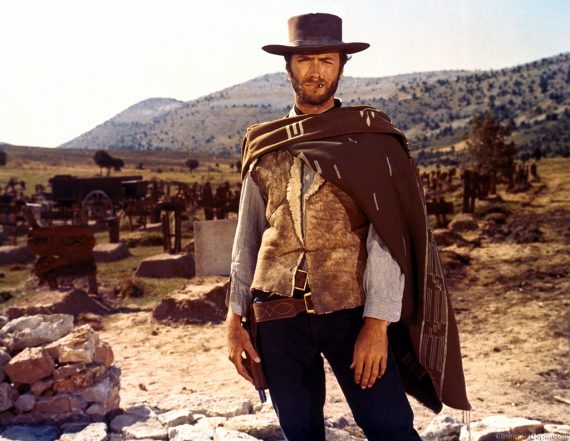 Newly released audio tapes from the George H.W. Bush Presidential Library reveal some of the behind the scenes discussion in the summer of 1988:
George H.W. Bush, trailing Democrat Michael Dukakis in the heat of the 1988 presidential campaign, briefly but seriously considered Hollywood renaissance man Clint Eastwood to be his running mate, a former Bush aide says.

The revelation comes from more than 350 hours of audio interviews with 50 senior officials from the George H.W. Bush administration released today by the University of Virginia's Miller Center and Bush Presidential Library Foundation.  The decade-long oral history project documents the life and times of the 41st presidency.

"When we were way behind. Honestly, [Eastwood] was suggested in not an altogether unserious – Well, he was a mayor. He was a Republican mayor,"  former Bush campaign chairman and Secretary of State James Baker said.

Eastwood served one term as mayor of the conservative ocean side community Carmel, Calif., from 1986-1988.

"Anyway, it was shot down pretty quick. But we were looking at an 18-point deficit," Baker said, suggesting the campaign was looking for a boost from its VP choice. Bush, who also considered Sen. Dan Quayle, R-Ind.; Sen. Bob Dole, R-Kan.; Sen. Alan Simpson, R-Wyo.; and Rep. Jack Kemp, R-N.Y., ultimately settled on Quayle.

Quayle was "maybe not the most qualified, but he brings other attributes that are extraordinarily important," Baker said of his initial reaction to Bush's choice.
Exactly what Quayle brought to the campaign and the Bush Presidency I don't understand. It was perhaps the most bizarre Vice-Presidential choice by a major party candidate in my life time, second only perhaps to McCain tapping a certain Governor from Alaska. In retrospect, I would've rather have seen Kemp, or Simpson in the spot. Anyone other than Quayle, or Dole (whose relationship with Bush during the 88 campaign was so toxic that one wonders why they would've even considered him). Heck maybe the Mayor of Carmel might've worked out better.