But, the Founders!
If we embrace the Founders to justify the present, let's think about what we are doing.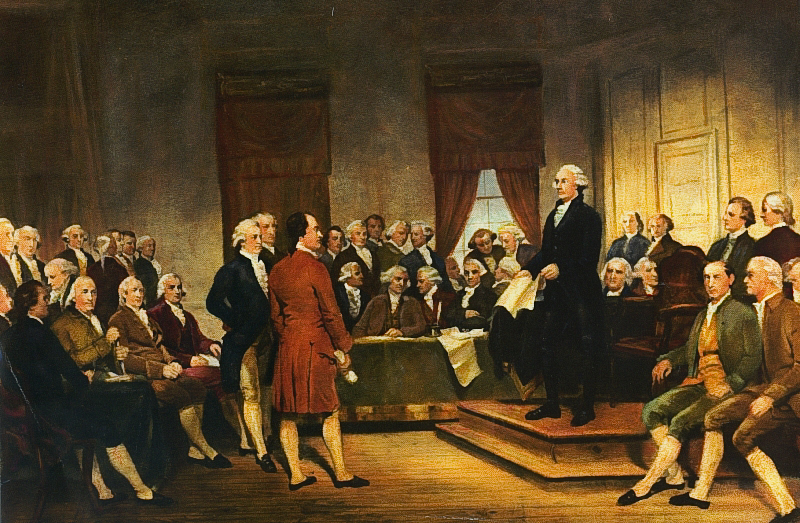 Building off some ideas from my previous post, as well as to address an ongoing rhetorical move within American politics, let's be clear about how we can discuss the Founders and democratic/republican/constitutional governance.
One option is to take the Founders literally and to adhere to exactly what they wrote, thought, and designed,
A second option is to treat what they wrote, though, and designed as aspirational (or, at least, a system that is evolving).
Specifically in regards to the first option: the government created by the US Constitution as initiated in 1789 was one in which the following was true:
Many states had property/wealth barriers to vote.
Women could not vote (and lacked legal equality to men).
We had chattel slavery.
Those are just three rather obvious ways in which the early republic would not qualify it as a democracy in 2020.
Further:
The Senate was not popularly elected.
The Electoral College had no connection to the popular vote.
So, very limited suffrage in the general public and several portions of the federal government disconnected from elections. Further, let's just state that when Jefferson wrote that "all men are created equal" he meant white males only.
If we are going to really embrace a Founders-specific view of "the republic" without any assumption of evolution then be honest about what is being embraced.
However, there is a cogent argument to be made that we can view what was started in 1789 as being founded on an aspirational/evolutionary set of principles.
After all, over time we have gotten rid of slavery, expanded suffrage, connected the Electoral College to the popular vote, made the Senate elected, expanded civil rights, etc. We are far from perfect, but the general trajectory has been positive (at a bare minimum, it is quite a bit more evolved than what was in place in 1787). From this perspective, it is not unreasonable to expect further democratization of our politics.
My basic point is this: we can either appeal to exactly what the Founders created, which is to defend what is indefensible, or we defend the idealized, aspirational version of what they created.
Of course, I am fine with just looking at world history writ large and find those governmental structures that have done the best in defending human rights and provided for human prosperity and come to the conclusion that actual democracies tend to fit that bill and, therefore, want the country in which I reside to adopt those kinds of structures.