Cable News Viewership Down Across The Board
Fewer Americans are watching cable news networks, and that's not surprising.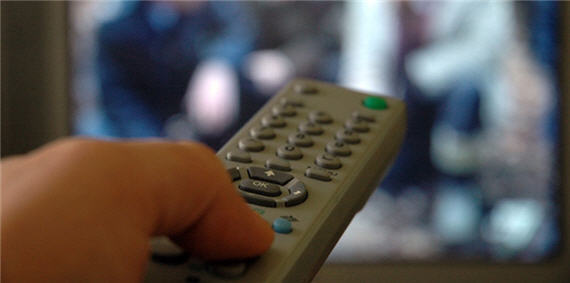 Statistics for 2010 seem to indicate that America's diet for 365/24/7 news coverage may have reached a saturation point:
After years of audience growth, cable news may have hit a wall.

According to the Project for Excellence in Journalism's annual State of the News Media report, cable news viewership for CNN, MSNBC and Fox News fell substantially in 2010 — 13.7 percent in aggregate for a sharper decline than any other sector. Broadcast news, which has experienced declining viewership for years, was down another 3.4 percent in 2010.

And the cable news networks' declines were sharpest in primetime, where median viewership plummeted 16 percent to an average of 3.2 million, while daytime tune-in was down 12 percent.

And for the first time in the dozen years since PEJ has been monitoring the cable news networks, every channel was down. CNN — with its well-publicized primetime woes — was down the most in 2010, dropping 37% to 564,000 viewers. But Fox News, the No. 1 cable news network, declined 11 percent. And MSNBC — which finished 2010 ahead of CNN in primetime in news' target demographic of 25-54-year-olds and total viewers — was down 5 percent.

"What [the audience erosion] suggests is that we may have reached a peak in cable news viewership," says Amy S. Mitchell, Deputy Director for the Pew Research Center's Project for Excellence in Journalism. "It's not that people are not watching cable, they're just not turning to news as much."
That's part of it, but I think it's also the case that viewers may be coming to realize that, unless there's a national or international crisis going on, there's very little reason to watch a news channel all the time. When I'm working in the office, I tend to keep either CNN or MSNBC on in the background during the day and, invariably, the same stories, with the same video segments, get repeated several times during the day. The only variation comes when there's a live event or a "Breaking" news event (and, far too often that "Breaking" news tends to be something irrelevant like the latest news about Charlie Sheen or, I kid you not, what Lindsay Lohan was wearing when she walked into court). Something that started out as a great idea by Ted Turner, a cable channel devoted solely to covering the news, has turned into something far different.
In addition to the fact that there just doesn't seem to be enough "news" for three always-on news networks, there's also the fact that, especially in the evenings, most of the programming has turned into little more than propaganda for the left or the right. MSNBC and Fox News Channel have become, for the most part, mirror images of each other from 5pm until 11pm on weeknights. CNN tries to be different and, in some cases (John King and Anderson Cooper come to mind) they succeed, but it's worth noting that they are, almost invariably, in third place behind the two blowhard stations during weekday evenings.
There's no denying that cable news has an influence on political debate in this country. For the most part, to the extent it means people are well-informed, that's a good thing. To the extent it means that they get their interpretation of the news from the likes of Chris Matthews, Glenn Beck, Sean Hannity,. and Ed Schultz, it's not necessarily a good thing. Nonetheless, as these numbers remind us, it's worth noting that the number of people that watch any of these cable news networks is a small part of the television audience as a whole, and it isn't hard to see why.