Cain Sinking Like A Stone In Iowa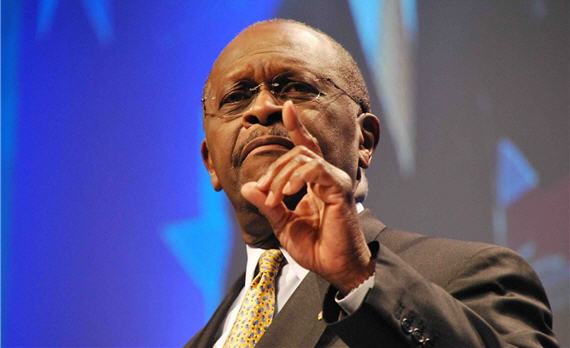 The Des Moines Register is out with some of the results of its latest Iowa Caucus poll, and it appears to confirm that the Herman Cain campaign is in fact dying:
Herman Cain's once-surging popularity in Iowa has plummeted in the wake of an allegation of a 13-year extramarital affair, leaving him at single-digit support with the Iowa caucuses just over a month away.

Cain is now at 8 percent among likely Republican caucusgoers, The Des Moines Register's new Iowa Poll shows. That's down from 23 percent in late October.

(…)

The new poll shows 27 percent of likely caucusgoers think he's the "least knowledgeable" of the 2012 field, topping all candidates in that category.

Farmer Chris Mason, 24, of Early, who named Cain as the candidate he likes least, soured on Cain's ideas for the economy.

"I'm just not 100 percent sold on some of the policies that he's offered, 9-9-9 being one of them," he said, referring to Cain's much-touted tax-cut plan.

Mason isn't too concerned about whether the sex-related allegations are true or not.

"Everyone's entitled to their personal life, but I see that as a stumbling point for him with specific blocs of the voting demographic," he said.

After the first round of sex-related allegations, Cain's support initially held. Just a couple of weeks ago, he was still the front-runner in Iowa, with 20 percent support, according to a Bloomberg News poll.

But he is now below his standing in the Register's first poll of the caucus cycle, in June, when he claimed 10 percent.

"I think Cain's over," Republican strategist Mike Murphy said Thursday. "In the preseason, Iowans are willing to sample different candidates. At the first look, he's a charming man, and people like him."

But after the second and third look, "caucusgoers have reassessed his candidacy, and they don't like what they see," said Murphy, who has advised several presidential candidates, including John McCain in 2000 and Lamar Alexander in 1995, but is currently not aligned with any campaign.
There are also reports that fundraising has dried up significantly this week in the wake of these latest allegations. With all of this happening at once, the likelihood that Cain wil continue seems much slimmer than it did even a day or two ago.