California Man Held In Prison For 20 Years Freed After DNA Evidence Clears Him
Another example of just how imperfect our system of justice can be.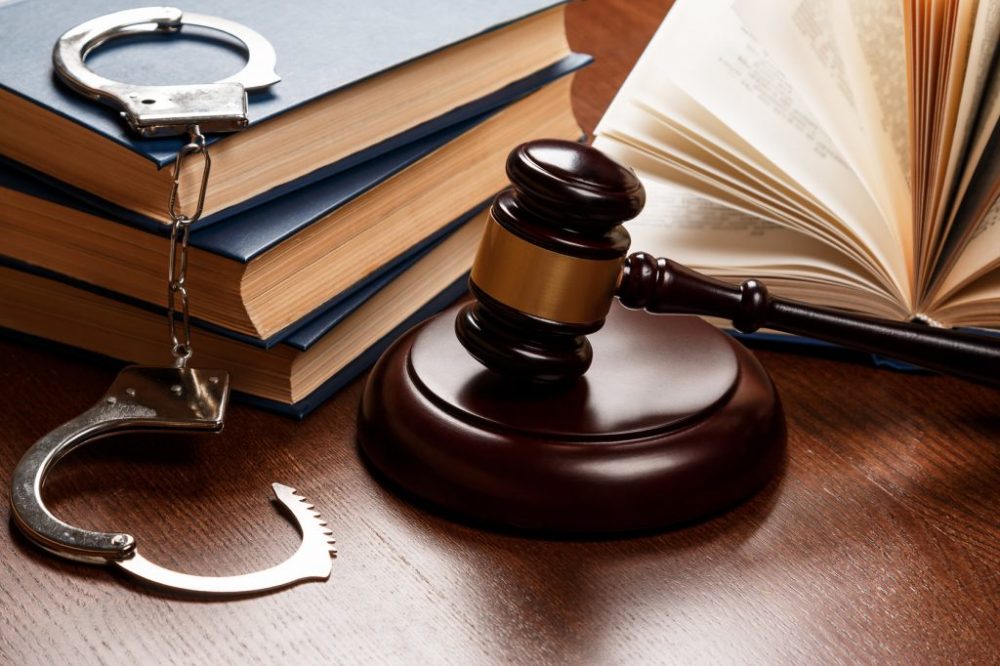 A California man has been freed from prison after 20 years after DNA evidence proved that he could not have committed the crime he was accused of:
The headlines are disturbingly familiar: A person, usually male and often black, who has spent a substantial stretch of his life behind bars is freed after DNA evidence shows that he is innocent.

That was the case for Horace Roberts, 60, who was released from a California prison on Oct. 3 after DNA evidence exonerated him in the 1998 killing of his former girlfriend and co-worker.

"I could not believe it was me walking out of prison," Mr. Roberts said in an interview on Tuesday. "When you are in prison, you do not know if you will ever get out."

Mike Hestrin, the Riverside County district attorney, said in a statement: "What happened to Mr. Roberts is tragic." He added, "Once I learned of the new DNA findings, I immediately directed that all charges be dismissed."

In 1999, Mr. Roberts was found guilty of second-degree murder and sentenced to 15 years to life in the killing of Terry Cheek, a co-worker he had supervised at Quest Diagnostics and with whom he had been having an affair.

He initially lied about that relationship to investigators after she was found strangled near a deserted stretch of Interstate 15 near Lake Corona, Calif., according to Michael Semanchik, the lead lawyer on Mr. Roberts's case and the managing lawyer at the California Innocence Project. Her body was discovered about a mile away from Mr. Roberts's truck, which she had often borrowed.

In the summer of 1997, Ms. Cheek was still married to Googie Harris Sr. when she began her affair with Mr. Roberts, Mr. Semanchik said. By December she had filed for divorce and was living between an apartment in Temecula, Calif., with Mr. Roberts and a house in Riverside with Mr. Harris.

The divorce had become contentious, Mr. Semanchik said. Mr. Harris filed a restraining order against Ms. Cheek and requested full custody of her two daughters.

One afternoon, Mr. Roberts was waiting for Ms. Cheek to pick him up with his truck to go to work. She never showed up. A few days later, her body was found.

When he was questioned by the police soon afterward, Mr. Roberts denied the affair. The authorities showed him a photo of a watch found at the scene that they believed belonged to him. He agreed that it appeared to be his. Later, his wife came forward to say that she had found his watch at home.

He was convicted by a jury "based on his truck, lies he told at the police interview about their affair and the watch," Mr. Semanchik said.

After Mr. Roberts had spent four years in prison, and after several denied appeals, a fellow inmate told him about the California Innocence Project. In 2003, Mr. Roberts filled out and mailed a 75-page questionnaire to have his case reviewed. The nonprofit group accepted the case

The goal was to add Mr. Roberts to the list of 362 people who have been exonerated by DNA evidence since Gary Dotson, the first such exoneree, was freed in 1989, according to data from the Innocence Project, a nonprofit based in New York that is separate from the California Innocence Project. Of those 362 cases, 130 exonerees were wrongfully convicted of murder. African-Americans make up nearly two-thirds of those exonerated by DNA, or 222 of the 362 former inmates.

DNA testing of the watch and some rope found at the crime scene, as well as of debris found under Ms. Cheek's fingernails, turned up a DNA profile for an unidentified man and the DNA of Mr. Harris's son Googie Harris Jr., who was 19 at the time of the killing, according to Mr. Semanchik.

Lawyers with the California Innocence Project presented their case to the district attorney's office in 2012, but were unsuccessful at getting Mr. Roberts exonerated.

The new DNA results connected the watch to Googie Harris Jr., but the unidentified man's DNA was not sufficient to upload to the Combined DNA Index System, or CODIS — the F.B.I.'s program that allows forensic laboratories to create and search databases of DNA profiles.

Mr. Semanchik did not give up. Last year, his group devised another strategy: Test everything for DNA.

Mr. Semanchik successfully petitioned for Ms. Cheek's bra, jeans, socks, shoes and fingernails to be retested for DNA. Now with enough DNA to upload to CODIS, the authorities matched it to a man named Joaquin Leal, 52, who turned out to be the elder Mr. Harris's nephew.

"It appears Ms. Cheek was fighting back and got some DNA on her right-hand fingernails," Mr. Semanchik said.

A background check on Mr. Leal showed that he had moved in with Mr. Harris immediately after the killing and had been convicted of sexually assaulting the daughter of his uncle's new girlfriend, according to Mr. Semanchik.

On Friday, Mr. Leal and the elder Mr. Harris, 62, were arrested on suspicion of murder, with bail set at $1 million each. It was not clear on Tuesday if they had legal representation. Prosecutors did not immediately respond to questions about the younger Mr. Harris's involvement in the case.
More information on this case can be found at the website for the California Innocence Project, but the story is an all-too-familiar one that has resulted in nearly 400 people being freed from prison after DNA tests and other evidence established that they could not have possibly committed the crime of which they were accused. Additionally, there have been hundreds of other cases where Defendants were granted new trials even decades after they were convicted. While DNA evidence, which was not generally an issue twenty or thirty years ago due to the fact that the science simply wasn't accurate enough or simply not available, these releases or new trials have occurred for a wide variety of reasons. These include a number of causes including newly discovered evidence, evidence that had not been processed at the time the case went to trial, misconduct by police or prosecutors, inadequate assistance of counsel, and recantations by supposed witnesses who were considered crucial to a conviction that had occurred decades in the past. Quite frequently, these new trials have resulted in acquittals due to the fact that it was clear years later that the original trial was tainted in some way.
More often than not, of course, the players in these cases are all too familiar. The Defendants are predominantly male, of course, typically come from socio-economic backgrounds that meant they were forced to rely on court-appointed counsel that was often less than adequate, and disproportionally African-American. The police and prosecutors are usually disproportionally white. And the record in these cases typically shows that the Defendant was either subjected to an interrogation that led to a false confession or faced police questioning without counsel that often trapped them into admissions that later turned out to be untrue. By contrast, the Defendants typically lacked the resources to effectively mount a defense and certainly lacked the resources necessary to retain the services of expert witnesses that prosecutors or wealthy Defendants can hire at the drop of a hat. It's only after years of persistence such as that provided by groups like the Innocence Project and others that the truth in these cases has managed to come out.
As I've said in the past, cases such as this are one of the many reasons I oppose the death penalty. While it's true that imprisoning an innocent person for decades is unacceptable, at least in those situations there's the possibility that they can be released and in some sense compensated for what happened to them. Monetary compensation is hardly sufficient for missing out on two decades are more of freedom due to a wrongful conviction, of course, but at least they can be released and given some compensation to make up for what went wrong. In the case of someone who has been executed, that's not possible at all, and we're left with the fact that the state has executed someone who was clearly not guilty, such as Cameron Todd Willingham, or whose conviction was tainted by any number of factors and would at least have entitled them to a new trial which may have resulted in either acquittal or at the very least a less severe sentence than death.
At the very least, though, cases such as this should be a cautionary tale. The justice system is far from perfect, and it most likely never will be, but at the very least we can take steps to allow people to challenge wrongful convictions and make it easier than it currently is in many states to get newly discovered evidence before a Judge so that Defendants at least have an opportunity to be heard. While there's something to be said for the idea that, at some point, the finality of a judgment of guilt needs to be respected, there's also something to be said for changing the laws to allow justice to actually be done.