Call Her Senator Misled
Concerned no more, Senator Collins is now dismayed that she was misled.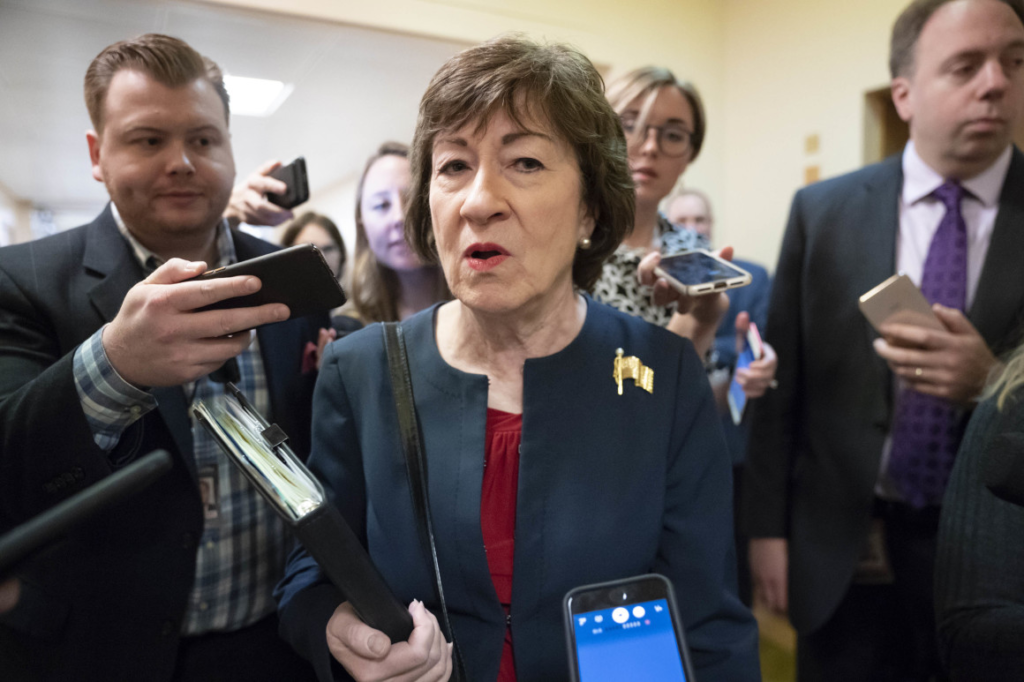 Via the NYT: Kavanaugh Gave Private Assurances. Collins Says He 'Misled' Her.
During a two-hour meeting in her Senate office with the Supreme Court nominee Brett M. Kavanaugh on Aug. 21, 2018, Senator Susan Collins of Maine pressed him hard on why she should trust him not to overturn Roe v. Wade if she backed his confirmation.

Judge Kavanaugh worked vigorously to reassure her that he was no threat to the landmark abortion rights ruling.

[…]

"I feel misled," Ms. Collins said in an interview, adding that the decision was in stark contrast to the assurances she had received privately from Justice Kavanaugh, who had made similar, if less exhaustive, pronouncements at his public hearing.
Who could have seen this coming?
Apparently not Joe Manchin:
"I trusted Justice Gorsuch and Justice Kavanaugh when they testified under oath that they also believed Roe v. Wade was settled legal precedent and I am alarmed they chose to reject the stability the ruling has provided for two generations of Americans," said Mr. Manchin, who himself is anti-abortion.

But the senators' sense of betrayal has only highlighted the Kabuki theater that surrounds the Supreme Court confirmation process on Capitol Hill, in which lawmakers pose questions they know prospective justices are unlikely to fully answer and nominees offer comforting code words without committing to any particular position.
Kabuki, indeed.
In fact, in many ways, all of this just underscores the absurdity of the confirmation process as it currently functions. We know the general philosophical and ideological predisposition of the nominees before they answer any questions. And, further, we know their bios and work histories.
We know that it is likely that Democratic nominees will behave one way and Republican ones another. And while there have been some exceptions to that general rule, the hearings don't tell you who might be the ones who will deviate. Indeed, if presidents and their advisers could figure out who might deviate, they wouldn't appoint them in the first place. Moreover, the Republicans via the Federalist Society have worked for decades to make darn sure they know exactly what they are getting.
Of course, what this really underscores to me is that Susan Collins remains either one of the most gullible members of the US Senator or, more likely, one of the most cynical. (Manchin, of course, it right up there on that metric as well).