Canadian Prime Minister Justin Trudeau Faces Blackface Controversy
Canadian Prime Minister Justin Trudeau, already facing a rough re-election battle is now dealing with a blackface controversy.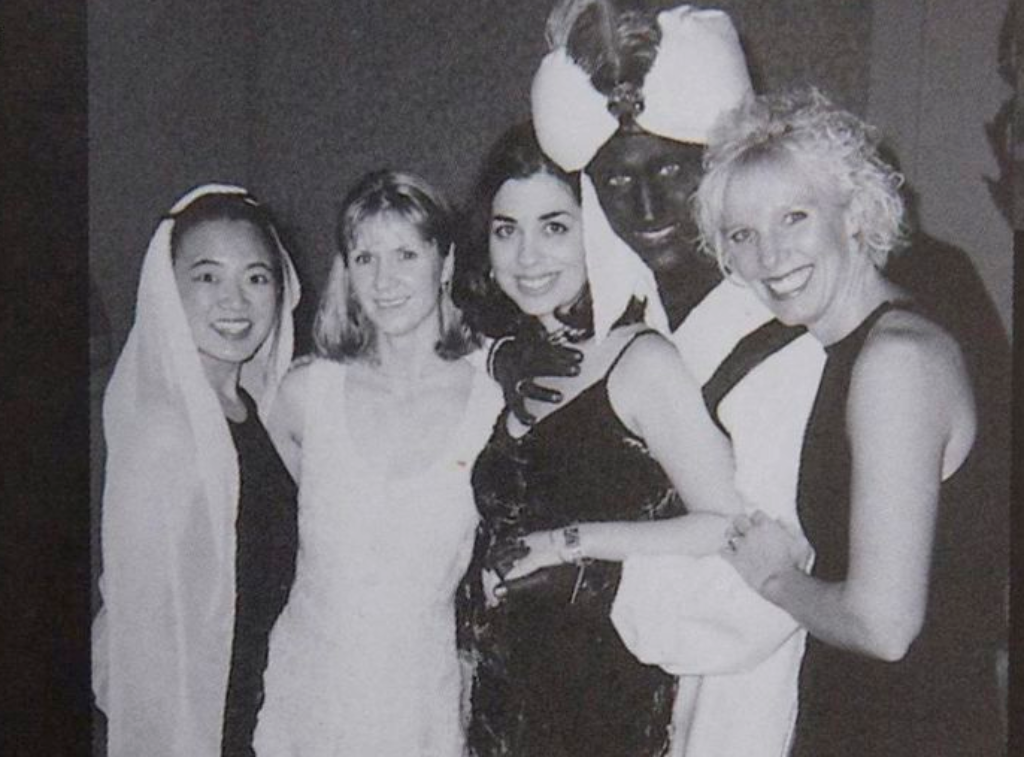 Canadian Prime Minister Justin Trudeau, who faces a strong challenge for re-election in national elections to be held at the end of October, is facing controversy after revelations of two occasions in the past on which he dressed up in blackface:
OTTAWA — The re-election campaign of Prime Minister Justin Trudeau of Canada was thrown into turmoil on Wednesday when a photograph surfaced of him wearing brownface makeup at a 2001 private school party.

The photograph had been taken when Mr. Trudeau, then a 29-year-old teacher, attended an "Arabian Nights" themed costume gala at the West Point Grey Academy in Vancouver, British Columbia, according to Time magazine, which published the image.

Speaking with reporters aboard his campaign plane, Mr. Trudeau, who has long championed the rights of racial minorities in Canada, confirmed that he was in the photo and that he was dressed as Aladdin.

"This is something I shouldn't have done many years ago," Mr. Trudeau said. "It was something that I didn't think was racist at the time, but now I recognize it was something racist to do, and I am deeply sorry."

He added: "I'm going to be asking Canadians to forgive me."

The photograph appeared in the school's 2000-01 yearbook, Time said, adding that it had obtained a copy of the yearbook, The View, from a Vancouver businessman who first saw the image in July and felt that it should be made public.

Mr. Trudeau, the Liberal Party leader, began his re-election campaign just one week ago. Andrew Scheer, the Conservative leader and Mr. Trudeau's main challenger in the Oct. 21 vote, said the photograph reflected "someone with a complete lack of judgment and integrity, and someone who is not fit to govern this country."

(…)

The image of Mr. Trudeau — which also shows his arms wrapped around a woman he described as "a close friend" — quickly became the dominant topic on Canadian news websites.

Many Canadians are of South Asian and Middle Eastern descent, and Mr. Trudeau has four Sikhs in his cabinet. Those communities have been an important source of support for the Liberals and Mr. Trudeau, particularly in suburban areas around Toronto, which are seen as key electoral battlegrounds.

But on a disastrous state trip to India this year, Mr. Trudeau attracted ridicule for wearing flashy silk and gold-embroidered outfits and pointed, red silk shoes. Though intended as a gesture of respect for Indian culture, it was widely seen in Canada as a cringe-inducing game of dress-up.

On Wednesday night, while repeatedly apologizing for the brownface makeup and the hurt it can cause people who have faced discrimination, Mr. Trudeau said that he had "always been more enthusiastic about costumes than sometimes is appropriate."

Mr. Trudeau said that he also wore blackface in high school while performing "Day-O," the Jamaican folk song.

Jagmeet Singh, the leader of the New Democratic Party, who is a Sikh, said Mr. Trudeau's Aladdin costume was "insulting" and suggested that the prime minister's behavior shows that he may not be the same person in private as he portrays himself in public.

Last year, Mr. Trudeau was accused of groping a reporter in 2000 while he was still a private citizen. Mr. Trudeau rejected the allegation, and it was largely forgotten.

"Who is the real Mr. Trudeau?" Mr. Singh asked reporters. "Is it the one behind closed doors, the one when the cameras are turned off that no one sees? Is that the real Mr. Trudeau? Because more and more, it seems like it is."

Mustafa Farooq, the executive director of the National Council of Canadian Muslims, said that he found the photograph "deeply saddening."

"The wearing of blackface/brownface is reprehensible, and harkens back to a history of racism and an Orientalist mythology, which is unacceptable," Mr. Farooq said.
The Toronto Star has more:
OTTAWA—Justin Trudeau's 2019 re-election campaign was rocked to its core Wednesday night with the stunning publication of a Time magazine news story and a photo showing the prime minister, then a teacher, wearing brownface makeup and a turban at a 2001 private school party — an act he said he now recognizes was "racist."

"I regret it deeply," Trudeau said. "It's something I shouldn't have done, many years ago, and I recognize that I shouldn't have done it."

At an unscheduled and nationally televised news conference on his plane on a Halifax tarmac, Trudeau apologized repeatedly, 19 times, in English and in French, saying he didn't know it was the wrong thing to do at the tim

Trudeau, running for a second term as Canadian prime minister, did not answer directly when reporters asked if he'd considered resigning. Instead Trudeau replied: "It was something that I didn't think was racist at the time but now I recognize it was something racist to do, and I am deeply sorry."

Trudeau, then 29, was a teacher at West Point Grey Academy, a private high school in Vancouver.

He referenced several times that he had made the mistake when he was younger; however he said that he should have known it was wrong even then.

In another stunning revelation, Trudeau admitted that it wasn't the only such incident from his past.

"When I was in high school I dressed up at a talent show and sang 'Day-O,'" Trudeau said, adding quickly, "and put makeup on."

After Trudeau's apology, the Star, along with other media, obtained a high school yearbook photo from Montreal's Collège Jean-de-Brébeuf that shows Trudeau in blackface, dressed in bellbottoms and a loud print jacket.

He was asked but declined to say whether there were other occasions or incidents he should tell Canadians about. "I think it's been plenty," he said.

But it was unclear if he meant the night's admissions were plenty or whether there were other embarrassing moments not yet revealed.
"The fact of the matter is, that I've always — you'll know this — been more enthusiastic about costumes than is somehow, is sometimes appropriate, but these are the situations that I regret deeply," said Trudeau.

At no point did Trudeau use the word "blackface" or say why he now recognizes brown- or blackface makeup is a racist act.

He apologized, saying he had phoned several of his friends and colleagues and would make more calls throughout the night, but intended to carry on with the campaign. He was due to travel to Winnipeg late Wednesday.

The news broke as a political bombshell in a campaign where all parties have lost candidates due to intolerant, racist, homophobic, anti-Semitic or anti-Muslim remarks dug up in past social media posts.
As noted earlier, the incident drew sharp criticism from Jagmeet Singh, the leader of the rival New Democrats Party, whose support Trudeau made need to form a government depending on how close the election results are in October:
The New Democrats' Jagmeet Singh, Canada's first major federal party leader who is not white, was in the middle of a town hall when the news broke. He first said Trudeau "needs to answer for it."

"Who is the real Mr. Trudeau? Is it the one behind closed doors, the one when the cameras are turned off that no one sees? Is that the real Mr. Trudeau? Because more and more, it seems like it is," Singh said.

"Please don't let this make you give up on yourself or give up on Canada. Because we live in a beautiful place."—NDP Leader Jagmeet Singh, responding with remarks addressed to young people & victims of racism, as 2001 photo surfaces of Justin Trudeau in brownface #cdnpoli #elxn43 pic.twitter.com/qlTpKG8z14

— CPAC (@CPAC_TV) September 19, 2019

But later in the evening, after Trudeau's apology was broadcast, Singh again offered a direct message to racialized Canadians, especially young people who he said might be feeling "hurt" or reminded of negative things that they'd experienced. He urged them to know that they have "allies" in the New Democrats who would fight to build a better country for them.

Singh said the news of Trudeau's earlier acts "doesn't jar me personally, to be really honest with you," because he said he'd dealt with racism all his life.

Then Singh became emotional and blinked back tears as he tried to directly address young Canadians upset by Trudeau's past racism, and told them that they needed to know that "you are loved, you are valued."

"I'm not speaking to the prime minister, and it's not for me to say" whether his apology is sufficient, Singh said. "I'm speaking to the young people who've grown up with racism, people who've grown up being told they were less, being told that they were less worthy and less valuable, and who couldn't fight back and had no way to stand up for themselves. I'm speaking to them and I want them to know that you are valued, you are loved, you have worth, and please don't let this make you give up on yourself or give up on Canada."
Here's the photo from Trudeau's High School Yearbook, which was likely published in the late 1980s some ten years after his late father had left office as Prime Minister for the last time: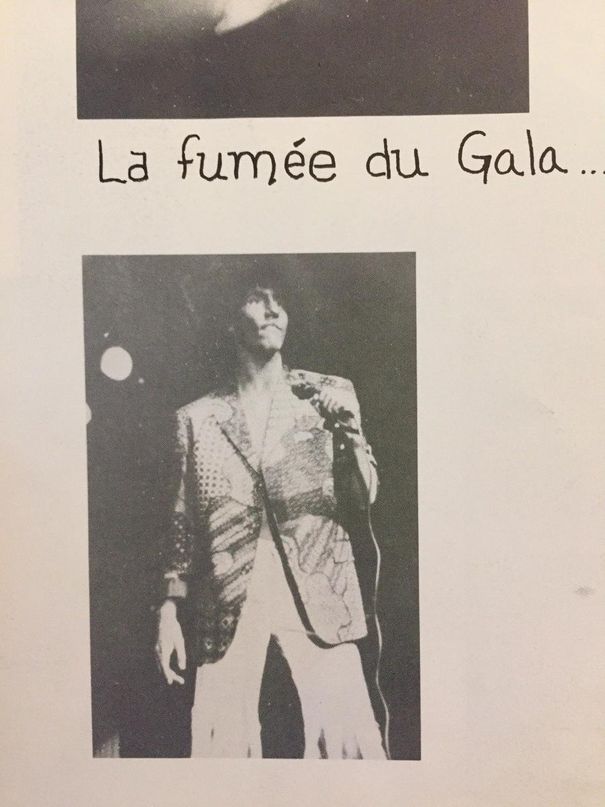 Canada's minority population is, of course, not nearly as large in either percentage or pure numerical terms as it is in the United States. Additionally, the nation does not have the same history of race-based discrimination and racism that we do. That doesn't mean it doesn't exist, though, and for that reason, I find it hard to believe that Trudeau would not have realized, both when he was in High School and some ten or more years later when he was a teacher at the age of 29 that what he was doing was wrong and would be seen as offensive by minorities in Canada and elsewhere around the world. Indeed, the fact that he is the son of a former Canadian Prime Minister seems to me that he should have been especially sensitive to issues like this.
In any case, this controversy comes just a week after Trudeau set the date for the national election and roughly a month prior to the election itself. Whether it will have an impact on those elections and Trudeau's political future remains to be seen. Currently, the poll tracker maintained by the Canadian Broadcasting Corporation shows the Conservatives with a slight edge (34.4%) over the Liberal Party (34.2%), with the New Democrats at 13.5%, the Greens at 9.7% and Bloc Quebecois at 4.4%. Other minor parties garner roughly 4.4% of the vote. According to the CBC estimates, this roughly translates into a 44% chance that Trudeau's Liberal Party will win an outright majority in Parliament, a 25% chance that the Liberal Party will win but will fail to win enough seats to form a majority on its own, a 22% chance that the Conservative Party will come out ahead but fail to win a majority, and a 9% chance that the Conservatives will win an outright majority. Whether this latest controversy will have an impact on these numbers and projections will take at least a week or so, and several new polls to know for sure.
Update: The Canadian outlet Global News has what appears to be the third video of Trudeau in blackface:
Global News has obtained video showing Liberal Leader Justin Trudeau in blackface, the third instance of racist dress to come to light in 12 hours.

It's not clear when or where the video was taken, but the video, obtained exclusively by Global News, shows Trudeau covered in what appears to be dark makeup and raising his hands in the air while laughing, sticking his tongue out and making faces. He's wearing a white T-shirt, and his jeans are ripped at the knees. It appears as though his arms and legs are covered in makeup as well. It does not appear the video was shot at the same time and place of the other photos of Trudeau in racist make-up that have emerged in the past 24 hours.

Global News initially obtained the video from a source earlier this week but had been attempting to verify it before publishing. A senior member of the Liberal campaign confirmed it was Trudeau early Thursday morning but would not comment further, simply referring Global News back to Trudeau's comments on the matter from Wednesday evening.

The source did not shoot the video but Global News subsequently reached the person believed to have shot the video. That person would not confirm or deny that it was Trudeau in the video or the time and place of the video.
Video at the link.