Capitol Riots Hearings Start Today with Political Theater
Emotional testimony from police will kick off the event.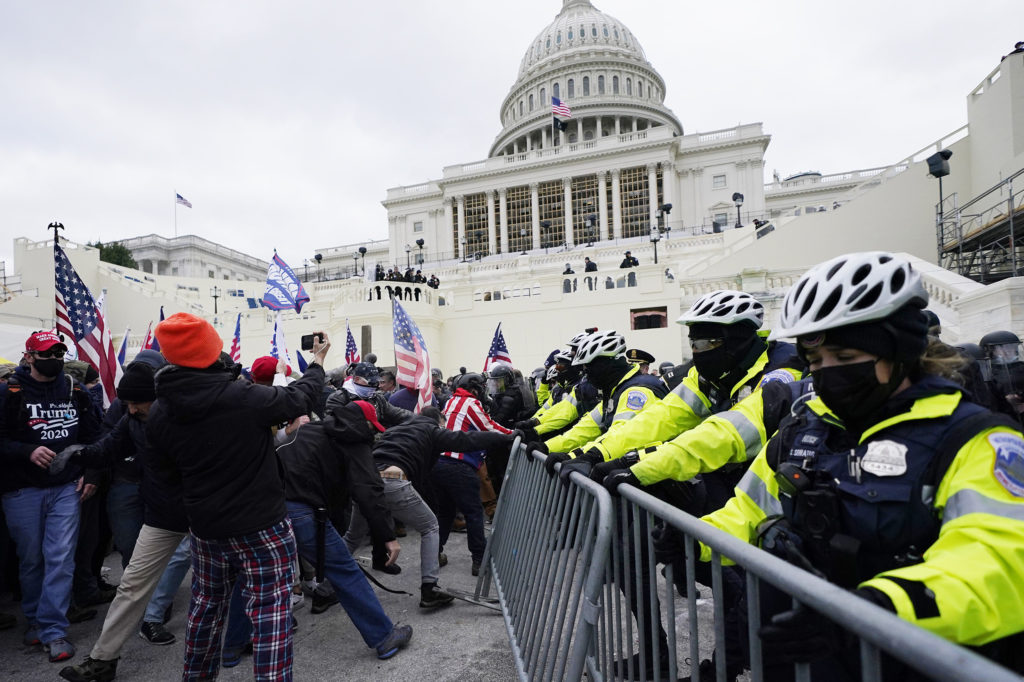 CNN ("Select committee holds first January 6 hearing with officers on the front lines"):
In its opening act, the House select committee investigating the January 6 attack on the Capitol holds its first high-profile hearing Tuesday with testimony from four officers who will give firsthand accounts of the horrors they witnessed and endured as rioters stormed the building. The officers are expected to recount the harrowing attacks they faced on January 6, including being beaten with a flagpole, getting crushed in a doorway, being the target of racial slurs and facing rioters who tased them. The committee also is expected to show never-before-seen videos depicting the violence from that day, just as House impeachment managers did during the impeachment trial of former President Donald Trump.

The emotional testimony kicks off the committee's investigation into the circumstances surrounding the January 6 attack as Democratic leaders look to set the tone for a panel that congressional Republicans have dismissed as a political sideshow created merely to discredit the legacy of the former President.

The goal Tuesday, according to select committee member Democratic Rep. Adam Schiff of California, is to portray what it was like "to be on the front lines for the brave police officers" and to push back on efforts to whitewash the events of that day. "I'm hoping that the hearing will give the American people an even more vivid sense of what went on that day, the horror of that day, how these brave police officers saved so many lives," Schiff told CNN.
Politically, it is somewhat amusing to see Democrats use "brave police officers" as a political prop against Republicans, who have been using "Blue Lives Matter" and "Defund the Police" as cudgels against Democrats. But I'm not sure who that hasn't already made up their minds on these issues will be persuaded by the stunt.
Beyond that—and granting that I'm not the target audience for the hearings—I find this decidedly unhelpful. If the purpose is to glean new information, why kick off with a grandstanding rehash of what we already know? Let's get to subpoenaing suspected planners and organizers, Trump officials, and others we haven't already heard from.