Caption Contest Winners
The We're Going to Disney World Edition OTB CaptionContestTM is now over.
✰ THE WINNERS ✰
First: John425 – Pres. Obama: "C'mon girls. Wal-Mart ain't open 24×7!"

Second: Doug Mataconis – Obama: "I wonder how the girls will feel when I tell them I just authorized the assassination of Justin Beiber"

Third: Michael Hamm – Michelle, you are a fashion genius with you and the kids. I am therefore appointing you to be our new fashion Czar.
HONORABLE MENTION
Jim Recznik – And you thought the economy was tight!

idiot – Who dresses these people???

Roger McGaugh – "Damn girl, that looks worse than the national debt."

Maggie Mama – Just what Obama doesn't need now … media talk of a fashion "disaster".

Mr. Prosser – Tourists, the single-most embarassing export of the United States.

G.A.Phillips – Bare ankles!?!?! alalalalalalalalalalala!!!!!!!!!!!!!!!!!!
ℛODNEY'S BOTTOM OF THE BARREL
Sorry about the AirForce One reference, I meant nothing could make your butt look fatter… I mean (dammit where's the TOTUS when I need it).

Hey, This oil thing has me thinking… How 'bout we try a junk shot tonight?
The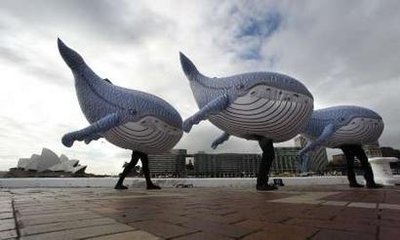 Monday Contest is headed to Nineveh.