Caption Contest Winners
The Choirmaster Edition OTB Caption ContestTM is now over.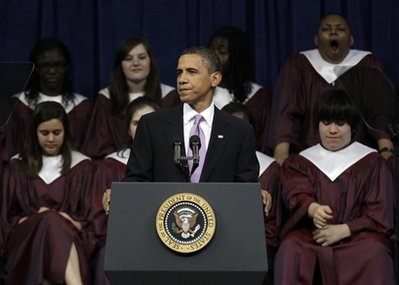 ✰ THE WINNERS ✰
First: chsw – "Sometimes, I even bore myself."

Second: Roger McGaugh – Obama gives a commencement speech – In attendance sits Jamal Lewinski.

Third: Doug Mataconis – President Obama introduces his newest set of Gulf Oil Spill experts to the nation
HONORABLE MENTION
mike – a cross section of America??… god bless America

Robert W. Armijo – "I know y'all were hoping to see Michelle for a change, but life is full of disappointments. Get use to it."

charles austin – Not even preaching to the choir works any longer for The One.

Maggie Mama – Stimulate the economy? ? ? Good grief, Obama can't even stimulate a group of teenagers!

Rob Miles – "Booyah! I *donked* it!"

G.A.Phillips – It seems that I am not the only one who is tired of his donkey poop.
ℛODNEY'S BOTTOM OF THE BARREL
"He's showing his "O" face."

I can't even plug that kid's hole, how the hell am I supposed to plug an oil leak

Obama: "Present"

"Don't leave any track record of note… and someday you too can be President."

"Next I'm going to Timbukto, but I'll be back."
The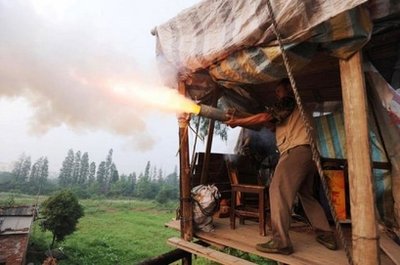 Monday Contest is having a blast at the World Cup.