Caption Contest Winners
The 1812 Overture Edition OTB Caption ContestTM is now over.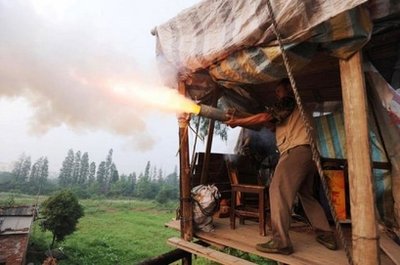 ✰ THE WINNERS ✰
First: Maggie Mama – Wow. Kevin Costner found a great way to burn up that oil!

Second: physics geek – "Damned mosquitoes!"

Third: Mr. Prosser – Farouk realizes, to his dismay, he has aimed his rocket the wrong way.
HONORABLE MENTION
Doug Mataconis – When retired postal worker James Kelly of Salem, New Jersey tells the kids to get off his lawn, he backs it up with fire power.

Robert W. Armijo – Unfortunately for Peter Rabbit, this time Mr. McGregor was ready for him.

charles austin – The Cannon Sure-Shot.

John425 – Mythbusters demonstrates the 1532 experiment of Sir William de Bouef wherein he proved that a weapon akin to " Sending forth as wind from the anus" could have battlefield possibilities.

Rick – "Oh, it creates fire in your belly,"

G.A.Phillips – The bong… the bong.. the bong is on fire…………….
ℛODNEY'S BOTTOM OF THE BARREL
John Lee Hooker said it just about right.

Not to be outdone by Emerel Legasse

"I'm off to the Burning Man."
The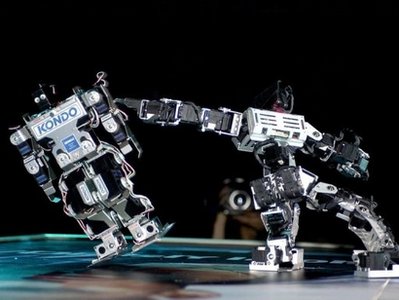 Thursday Contest has already received a red card.