Catholic Bishops Call White House Contraceptive Coverage Policy Change "Unacceptable"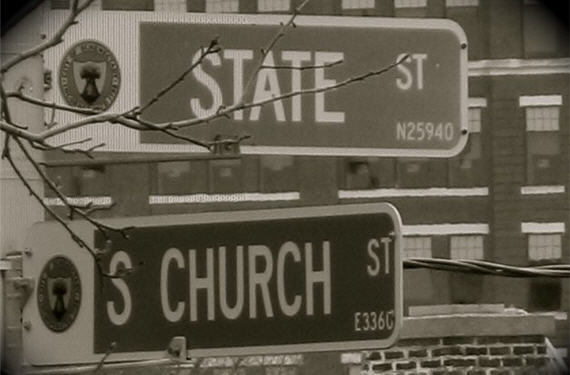 Late yesterday, the nation's Catholic Bishops came out with a statement that noted at least two strong objections to the revised contraceptive coverage plan unveiled yesterday by the White House:
Hours after calling the Obama administration's contraceptives compromise a "first step," the Catholic bishops said Friday night they have "two serious objections" to the new policy and will fight its enactment.

First, the U.S. Conference of Catholic Bishops said the administration's plan still includes a "nationwide mandate of insurance coverage of sterilization and contraception, including some abortifacients."

"This is both unsupported in the law and remains a grave moral concern," the bishops said in their statement. "We cannot fail to reiterate this, even as so many would focus exclusively on the question of religious liberty.

And while Obama's new plan allows religious-affiliated employers to refrain from paying for contraceptive coverage — insurers would be obligated to provide the coverage for free — the bishops said the change doesn't go far enough.

"It would still mandate that all insurers must include coverage for the objectionable services in all the policies they would write," the bishops said. "At this point, it would appear that self-insuring religious employers, and religious insurance companies, are not exempt from this mandate."

(…)

[The Bishops] made it clear that a "lack of clear protection for key stakeholders — for self-insured religious employers; for religious and secular for-profit employers; for secular nonprofit employers; for religious insurers; and for individuals — is unacceptable and must be corrected. And in the case where the employee and insurer agree to add the objectionable coverage, that coverage is still provided as a part of the objecting employer's plan, financed in the same way as the rest of the coverage offered by the objecting employer. This, too, raises serious moral concerns."
This last part seems to be a bit of moving the goalposts on the part of the bishops. Previously the discussion was about religious institutions that run entities like hospitals, now it's been expanded to included entirely new classes of people, some of whom arguably have far less of a "religious liberty" claim than an organization like the Catholic Church might. Should the owner of a small manufacturing company be treated the same, for the sake of this argument, as the Catholic Church? I think there's a fairly weak case for doing that, which is why I don't think the religious liberty argument doesn't really work in this case. The real question, for which no answer has been provided to date that I've seen, is why the Federal Government should have any power at all to tell employers and insurance companies what the contents of their contracts should be. That's the real issue here, not some culture war argument over a non-existent "war on religion." Why the right isn't making it is beyond me.