Challenges to the Health of American Democracy
Democratic norms are eroding.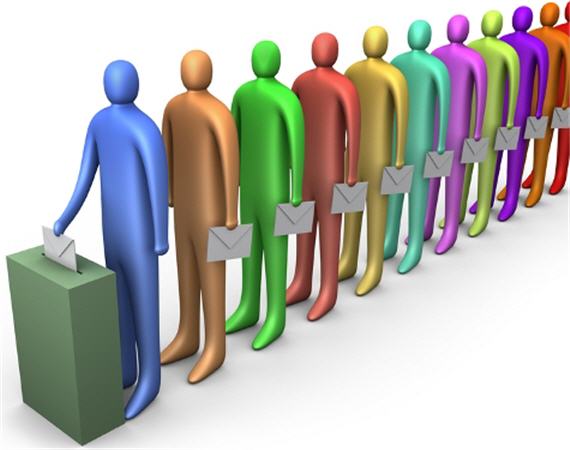 Political Scientists Steven Levitsky and Daniel Ziblatt have a column in the NYT that is worth a read: How Wobbly Is Our Democracy?  While the piece starts off with the president, he isn't the main focus, but rather it raises a number of very salient issues about the health of our democratic norms.
Along those lines, they introduce the concepts of mutual toleration and forbearance:
To function well, democratic constitutions must be reinforced by two basic norms, or unwritten rules. The first is mutual toleration, according to which politicians accept their opponents as legitimate. When mutual toleration exists, we recognize that our partisan rivals are loyal citizens who love our country just as we do.

The second norm is forbearance, or self-restraint in the exercise of power. Forbearance is the act of not exercising a legal right. In politics, it means not deploying one's institutional prerogatives to the hilt, even if it's legal to do so.
I would note that there has been a clear and growing lack of mutual toleration.  I immediately think of Sarah Palin's "real America" comment or Michelle Bachman talking about "pro-America" or "anti-America" members of Congress.
They then note a growing evolution of our parties and their polarized nature:
America today is not on the brink of a coup or a civil war. Yet our parties are more polarized than at any time during the last century. Whereas 50 years ago some 5 percent of either Democrats or Republicans said they would be displeased if their child married someone from the other party, today 49 percent of Republicans and 33 percent of Democrats say so. According to a recent Pew Research Center survey, 49 percent of Republicans and 55 percent of Democrats say the other party makes them "afraid."

This is not a traditional liberal-conservative divide. People don't fear and loathe one another over taxes or health care. As political scientists have shown, the roots of today's polarization are racial and cultural. Whereas 50 years ago both parties were overwhelmingly white and equally religious, advances in civil rights, decades of immigration and the migration of religious conservatives to the Republican Party have given rise to two fundamentally different parties: one that is ethnically diverse and increasingly secular and one that is overwhelmingly white and predominantly Christian.

White Christians are not just any group: They are a once-dominant majority in decline. When a dominant group's social status is threatened, racial and cultural differences can be perceived as existential and irreconcilable. The resulting polarization preceded (indeed, made possible) the Trump presidency, and it is likely to persist after it.
Emphasis mine.  The core identity issues here are not to be ignored, nor is the concern over the decline in relative power of white Christians.  Evangelicals have long been taught that they are persecuted by this world, and loss of influence is seen as confirmation of this lesson.  We are certainly seeing the degree to which some evangelical leaders are willing to go to remarkable lengths to maintain their affiliation with the power of the majority party and its leader, Donald Trump.  The identity issues are quite clear in the various iterations of the immigration debate, and the whole notion of making America "great again."
They go on to note, in regards to mutual toleration:
Extreme partisan polarization had already begun to eviscerate our democratic norms long before Mr. Trump's election. By the time of Barack Obama's presidency, many Republicans had abandoned mutual toleration. Prominent Republicans attacked Mr. Obama and the Democrats as anti-American. And of course, in 2016, the Republican Party nominated for president a man who questioned Mr. Obama's citizenship and insisted that his rival was a criminal.
In regards to forbearance:
Polarization also encouraged politicians to abandon forbearance, beginning with the Gingrich-era government shutdowns and the partisan impeachment of Bill Clinton. Other examples include proliferating filibuster use, congressional refusal to raise the debt limit and President Obama's use of executive actions to bypass Congress.

Perhaps the most consequential was the Senate's refusal to take up Mr. Obama's nomination of Merrick Garland to the Supreme Court.

[…]

Democrats are beginning to respond in kind. Their recent filibuster triggering a government shutdown took a page out of the Gingrich playbook. And if they retake the Senate in 2018, there is talk of denying President Trump the opportunity to fill any Supreme Court vacancy. This is a dangerous spiral.
I would note our system is designed with numerous veto points (legislation can be stopped in the House, in the Senate, and on the desk of the President).  Polarized parties that cannot negotiate with each other ensures impasse.  It is one of the reasons we find ourselves without a formal budget for so long.