Chart Of The Day: Cutting Defense Spending Edition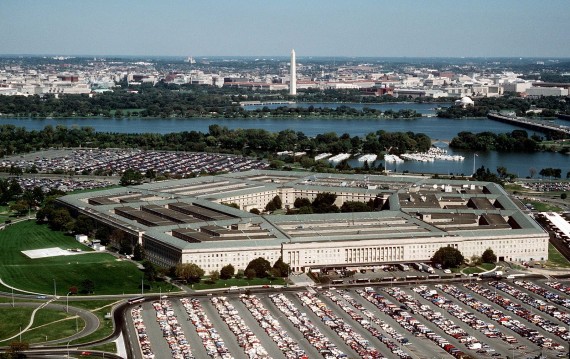 Matthew Yglesias provides this chart of U.S. vs. Iranian military spending to counter the argument that cutting defense spending, even modestly, would endanger our ability to respond to potential threats from nations like Iran: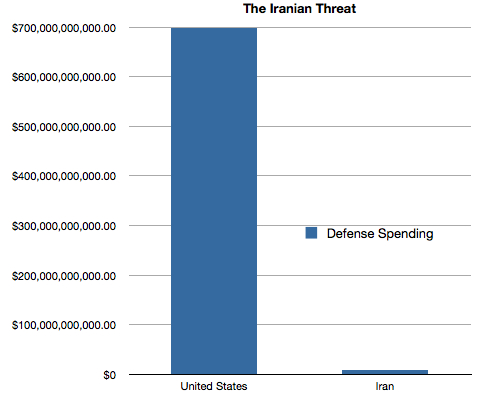 Ygelsias comments:
Israel's defense budget is about 50 percent larger than Iran's, as is the UAE's. Saudi Arabia spends over triple Iran's defense budget. So it's not even clear that Iran's regional adversaries require any backup from the US to match Iran's fiscal muscle. But if that is what we're trying to do, then we're badly overspending.

South Korea has a defense budget of $27.6 billion. The entire GDP of North Korea is only $40 billion. Somalia's GDP is less than $6 billion. There's just nothing in these countries that remotely resembles the scale of what the Pentagon is doing.
It's not just Iran that we're outspending by astronomical amounts, it's everyone else in the world, as noted in this chart included in a post last week: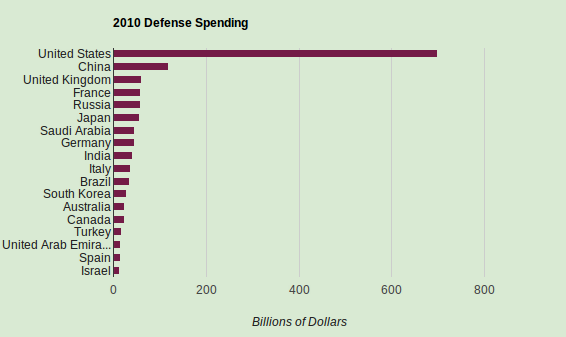 What information like this tells us is that it is possible to cut defense spending (and by "cut," of course Washington actually means a reduction in the rate of growth in future years not a cut in real dollars) without endangering our security.