Chart Of The Day: Ebola In West Africa Edition
While politicians in the United States worry about a grand total of one active Ebola cases in the United States, this chart from German Lopez at Vox shows that the disease continues on the march in western Africa: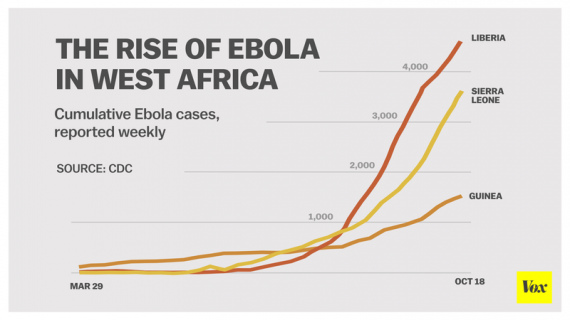 There are some indications that, at the very least, the worst case scenarios that W.H.O. and other groups have been talking about don't seem to be coming about, at least not yet, but as long as those numbers keep going up, the odds of such a scenario, and of the disease spreading beyond Libera, Sierra Leone, and Guinea in something other than very small numbers keep increasing. That's where the battle needs to be focused, not against a nurse from Maine and a doctor from New York City.