Chauvin Juror Participated in BLM Protest, Lied About It
Getting an impartial jury in an internationally-famous case is next to impossible.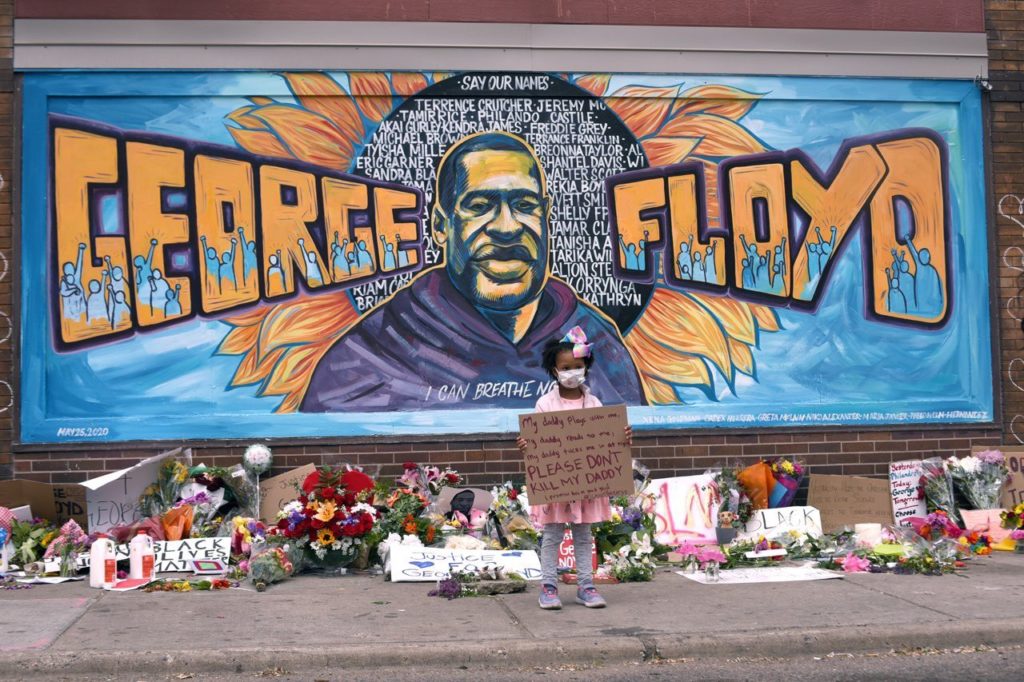 AP ("Chauvin juror defends participation in Washington protest"):
One of the jurors who convicted Derek Chauvin in the murder of George Floyd on Monday defended his participation in a protest last summer in Washington, D.C., following online speculation about his motives for serving on the jury and whether it might be grounds for appeal.

A photo, posted on social media, shows Brandon Mitchell, who is Black, attending the Aug. 28 event to commemorate Martin Luther King Jr.'s "I Have a Dream" speech during the 1963 March on Washington. Floyd's brother and sister, Philonise and Bridgett Floyd, and relatives of others who have been shot by police addressed the crowd.

That photo recently recirculated online, the Star Tribune reported.

It shows Mitchell standing with two cousins and wearing a T-shirt with a picture of King and the words, "GET YOUR KNEE OFF OUR NECKS" and "BLM," for Black Lives Matter. Chauvin knelt on Floyd's neck for 9 minutes, 29 seconds last May as Floyd said repeatedly that he couldn't breathe.

Mitchell, 31, acknowledged being at the event and that his uncle posted the photo, but said he doesn't recall wearing or owning the shirt.

Mitchell was one of 12 jurors who convicted Chauvin of second- and third-degree murder and second-degree manslaughter. Mitchell, the first juror to go public, spoke to several media outlets last week, including The Associated Press.

"I'd never been to D.C.," Mitchell said of his reasons for attending the event. "The opportunity to go to D.C., the opportunity to be around thousands and thousands of Black people; I just thought it was a good opportunity to be a part of something."

Mitchell and Chauvin's attorney, Eric Nelson, have not returned messages from The Associated Press seeking comment.

Mike Brandt, a Minneapolis defense attorney not involved in the case, told the AP the revelation alone wasn't nearly enough to overturn Chauvin's conviction, but it could be combined with other issues — the announcement of a massive civil settlement to Floyd's family during jury selection, the shooting of Daunte Wright, the judge's refusal to move the trial — in an appeal to say Chauvin was denied a fair trial.

Ted Sampsell-Jones, a professor at the Mitchell Hamline School of Law, told the AP that the photo of Mitchell was "evidence that Chauvin can point to in order to establish that his right to an impartial jury was denied."

He added: "Speaking frankly, Chauvin did not have a fully impartial jury in the sense we usually give criminal defendants. That wasn't the fault of the judge or the prosecutors, it was simply a function of the incredible publicity and public pressure" surrounding the trial.

Mitchell said he answered "no" to two questions about demonstrations on the questionnaire sent out before jury selection.

The first question asked: "Did you, or someone close to you, participate in any of the demonstrations or marches against police brutality that took place in Minneapolis after George Floyd's death?" The second asked: "Other than what you have already described above, have you, or anyone close to you, participated in protests about police use of force or police brutality?"
What a mess.
Given the publicity surrounding the Floyd killing, one presumes all of the jurors were well acquainted with the case ahead of time. And, frankly, one would hope they were all outraged that Floyd was dead pursuant to an arrest for passing a counterfeit $20 bill.
Still, the jurors were specifically asked whether they had participated in these protests and Mitchell lied about it. His defense, that the march was a celebration of Dr. King and not a protest over police violence, is rather belied by his t-shirt.
Whether that's enough to overturn the verdict and declare a mistrial is beyond my expertise. But I tend to agree with Sampsell-Jones that Chauvin did not have an impartial jury. Then again, I'm not sure that's even a reasonable objective given the media exposure.
Further, I don't see what value a retrial would have. Now that Chauvin has been convicted of murder, he's even more of a murderer in the minds of any potential jury pool.
UPDATE: The above-linked IBT article ("Derek Chauvin Conviction to be Overturned After Photo Shows Juror Wearing T-Shirt Supporting George Floyd in 2020?") features this image, ostensibly from Mitchell's Facebook page: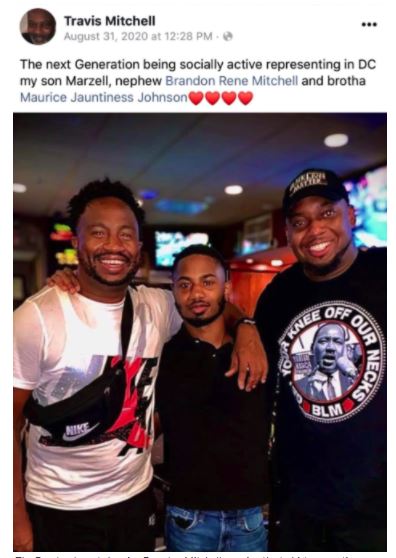 Additionally, it links to a contemporaneous Vox report ("The "Get Your Knee Off Our Necks" March on Washington in photos") that both explains the t-shirt design and further belies Mitchell's claim that it wasn't an anti-police protest.
Fifty-seven years after Martin Luther King Jr. spoke at the 1963 March on Washington, thousands of protesters for racial justice again gathered on the National Mall in Washington, DC. It was an emotional day of protesting against police violence, the culmination of a summer of nationwide protests in the wake of George Floyd's death.

Rev. Al Sharpton, who first announced the "Get Your Knee Off Our Necks" March at Floyd's funeral in June, spoke from the steps of the Lincoln Memorial, alongside the families of Black people who have been killed by police in recent memory.

"For too long, you acted like we didn't matter," Sharpton told the crowd. "They say, 'Well, everybody matters.' But everybody hasn't mattered the same in America. The reason we had and we still have to say 'Black Lives Matter' is because we get less health care, like we don't matter. We go to jail longer for the same crimes, like we don't matter … Black lives matter, and we won't stop until it matters to everybody."

Floyd's sister, Bridgett Floyd, also addressed march-goers, asking them to carry on the legacy her brother created in death. "My brother cannot be a voice today," Floyd said. "We have to be that voice, we have to be that change."