Cheney Heart Device Altered To Prevent Remote Tampering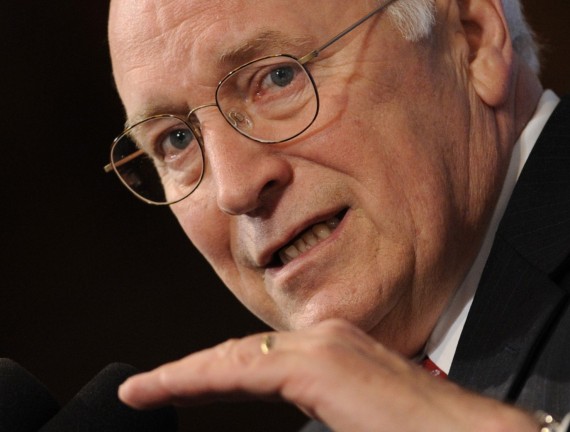 Former Vice-President Dick Cheney is coming out with a new book, co-written with his long-time cardiologist, about this life long battle with heart disease, a battle that started when he had a heart attack at the young age of 37. Among the more interesting revelations is the fact that his cardiologist insisted on having a heart assistance device that was to be implanted in Cheney while he was still Vice-President altered so that it could not be tampered with remotely:
WASHINGTON — Former Vice President Dick Cheney says he once feared that terrorists could use the electrical device that had been implanted near his heart to kill him and had his doctor disable its wireless function.

Cheney has a history of heart trouble, suffering the first of five heart attacks at age 37. He underwent a heart transplant last year at age 71.

In an interview with CBS' "60 Minutes," Cheney says doctors replaced an implanted defibrillator near his heart in 2007. The device can detect irregular heartbeats and control them with electrical jolts.

Cheney says that he and his doctor, cardiologist Jonathan Reiner, turned off the device's wireless function in case a terrorist tried to send his heart a fatal shock.

Years later, Cheney watched an episode of the Showtime series "Homeland" in which such a scenario was part of the plot.

"I found it credible," Cheney tells "60 Minutes" in a segment to be aired Sunday. "I know from the experience we had, and the necessity for adjusting my own device, that it was an accurate portrayal of what was possible."
Perhaps the most interesting thing about this to me is that it's now possible for physicians to control these types of devices wirelessly. It does make things more convenient, I suppose, but it also opens the door to the type of tampering that Dr. Reiner was concerned about. How likely was it that someone was going to try to hack Dick Cheney's heart? Hard to tell, but under the circumstances it seems as though the step that was taken was properly prudent.