China Is Not A Model For America, Or The World
China's government may be more "efficient," but it's hardly a model for the rest of the world.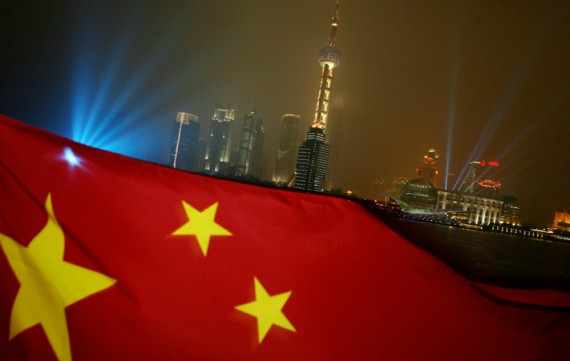 Dave Schuler's post today about Eugene Robinson's apparent desire for "seriousness" among American politicians in the same way that Chinese leaders are supposedly serious is a good starting point for a discussion about an Op-Ed that appeared yesterday in The New York Times by Eric Li, a Shanghi-based venture capitalist. In his piece, Li argues that China's political model is superior because it eschews concerns about such trivial things as democracy and individual rights:
This week the Obama administration is playing host to Xi Jinping, China's vice president and heir apparent. The world's most powerful electoral democracy and its largest one-party state are meeting at a time of political transition for both.

Many have characterized the competition between these two giants as a clash between democracy and authoritarianism. But this is false. America and China view their political systems in fundamentally different ways: whereas America sees democratic government as an end in itself, China sees its current form of government, or any political system for that matter, merely as a means to achieving larger national ends.

In the history of human governance, spanning thousands of years, there have been two major experiments in democracy. The first was Athens, which lasted a century and a half; the second is the modern West. If one defines democracy as one citizen one vote, American democracy is only 92 years old. In practice it is only 47 years old, if one begins counting after the Voting Rights Act of 1965 — far more ephemeral than all but a handful of China's dynasties.

Why, then, do so many boldly claim they have discovered the ideal political system for all mankind and that its success is forever assured?

The answer lies in the source of the current democratic experiment. It began with the European Enlightenment. Two fundamental ideas were at its core: the individual is rational, and the individual is endowed with inalienable rights. These two beliefs formed the basis of a secular faith in modernity, of which the ultimate political manifestation is democracy.

In its early days, democratic ideas in political governance facilitated the industrial revolution and ushered in a period of unprecedented economic prosperity and military power in the Western world. Yet at the very beginning, some of those who led this drive were aware of the fatal flaw embedded in this experiment and sought to contain it.

The American Federalists made it clear they were establishing a republic, not a democracy, and designed myriad means to constrain the popular will. But as in any religion, faith would prove stronger than rules.

The political franchise expanded, resulting in a greater number of people participating in more and more decisions. As they say in America, "California is the future." And the future means endless referendums, paralysis and insolvency.

(…)

The West's current competition with China is therefore not a face-off between democracy and authoritarianism, but rather the clash of two fundamentally different political outlooks. The modern West sees democracy and human rights as the pinnacle of human development. It is a belief premised on an absolute faith.

China is on a different path. Its leaders are prepared to allow greater popular participation in political decisions if and when it is conducive to economic development and favorable to the country's national interests, as they have done in the past 10 years.

However, China's leaders would not hesitate to curtail those freedoms if the conditions and the needs of the nation changed.
Li is correct that the West's commitment to democracy and individual autonomy is relatively new compared to the long history of China, where a vast nation has been held together for thousands of years by force and repression by leaders concerned more with amassing power for "the nation" than bettering the lives of individuals or permitting them to live their lives freely. I'd disagree with his assertion that it's based on faith that democratic institutions are superior to any other form of government so much as it is based on an ethical judgment about the value of the individual vis a vis the collective, whether that collective is the family, the tribe, the church, or the state.
Certainly there have been many political theorists who have argued that a government based on the idea of representative democracy is superior in the long term to its alternatives but I would argue that the reason that the idea of Western democracy has proven so appealing is not because of it's efficiency, but because of its basic appeal to an idea that nearly all of us believe deep down inside, the idea that as sovereign, rational individuals we have the right to control our own destiny and the institutions that govern us. How that is done is never a matter that's set in stone, as the differences between the political systems in the Western world, and indeed the differences among the Constitutions of the 50 states, show us quite well. Additionally, there are differences of opinion among Western nations about the appropriate scope of individual rights (as the differences in how nations in Europe treat free speech issues as opposed to how they are treated in the United States demonstrates). Despite these differences, though, there is basic agreement on the moral value of a human being as something that can't just be pushed around by the state at will to the point where, when that moral value goes unrecognized, there is usually a sense of moral revulsion in reaction to it.
That's not so true in Li's beloved China. Take, for example, what Li has to say about the 1989 Tianamen Square uprising:
The 1980s were a time of expanding popular participation in the country's politics that helped loosen the ideological shackles of the destructive Cultural Revolution. But it went too far and led to a vast rebellion at Tiananmen Square.

That uprising was decisively put down on June 4, 1989. The Chinese nation paid a heavy price for that violent event, but the alternatives would have been far worse.

The resulting stability ushered in a generation of growth and prosperity that propelled China's economy to its position as the second largest in the world.
In the minds of  those of us in the West who watched the events of May and June 1989 unfold on screen, the party that "went too far" was the Chinese government when it sent in tanks to mow down peaceful demonstrators who were doing nothing more than demanding a greater voice in how their country is run. Just as the ongoing massacres in Syria, it was an action that shocked the conscience of every decent thinking person. But it was business as usual for the Chinese government, for whom the people are mere pawns to be moved around a chess board in the name of the national good. You can see a similar example of this attitude in the massive displacement of farmers and other civilians, as well as the destruction of the environment, that took place when Beijing decided to build the Three Gorges Dam. In a nation where there are no property rights, and where people are mere functionaries of the state, it's easy to build massive projects like that because you don't need to worry about little annoyances like liberty. It may be "efficient," but it is hardly ethical.
Li concludes his article this way:
The fundamental difference between Washington's view and Beijing's is whether political rights are considered God-given and therefore absolute or whether they should be seen as privileges to be negotiated based on the needs and conditions of the nation.

The West seems incapable of becoming less democratic even when its survival may depend on such a shift. In this sense, America today is similar to the old Soviet Union, which also viewed its political system as the ultimate end.

History does not bode well for the American way. Indeed, faith-based ideological hubris may soon drive democracy over the cliff.
Li is displaying a large degree of hubris about the supposed superiority of the authoritarian monster that is his nation's government. As many economic analysts have noted, there are plenty of reasons to believe that the economic boom that China has experienced over the past decade or so is not sustainable and that a day of reckoning is coming sooner rather than later. There is already evidence of this in the real estate glut that seems to to be affecting several parts of the country, as well as the odd phenomenon of Chinese "Ghost Cities."  Li better not count his Chinese chickens before they hatch, because he could wake up someday and find his nation dealing with a severe economic downturn, and a Greek-like social crisis as a result. One wonders how many tanks he'd allow the government to use against the people if that happened.
Winston Churchill once said that democracy was the worst form of government, except for all the others. He was right. Yes it's true that there are plenty of things that democratic institutions and a respect for individual rights make difficult, and plenty of people have pointed out how easy it has been for the Chinese to build superhighways, new airports, and bullet trains in recent years while we deal with an infrastructure that is clearly in need of being updated. Part of the reason for this, of course, is that it's much easier to build new roads and rail lines where there was nothing but vacant land before than it is to tear down existing infrastructure and put up something new in its place. The other reason, though, is because our government can't just do whatever it wants. It's limited by laws that require it to respect individual rights and to take into account the impact projects will have on surrounding communities rather than just forcibly moving people out of the way like the Chinese did with the Three Gorges Dam. It's inefficient, it's more expensive, and it can get frustrating. But, it's also better than the alternative.
Yes, there's plenty about our current political structure that needs to be fixed, but even those imperfections are a sign of what makes representative democracy special. Our government isn't designed to just "get things done" by rolling over minorities and individual rights. Yes, that's a value choice, but I'd submit it's the correct one. The state exists for the people, not the people for the state. Someday, the Chinese people will learn this lesson. Strike that. I have a feeling the Chinese people already know this, it's the Chinese government that will one day learn the lesson that a system that holds as its central value the idea that individuals exist to serve the state cannot and will not last. Efficiency isn't all it's cracked up to be, especially when it's built on the dead bodies of the little people.
Sorry Mr. Li, you're paean to Confucian cum Marxist-Leninist "efficiency" simply isn't appealing. I'll take what we've got, warts and all.