Chris Christie Blasts NRA Suggestion Of Armed Guards In Schools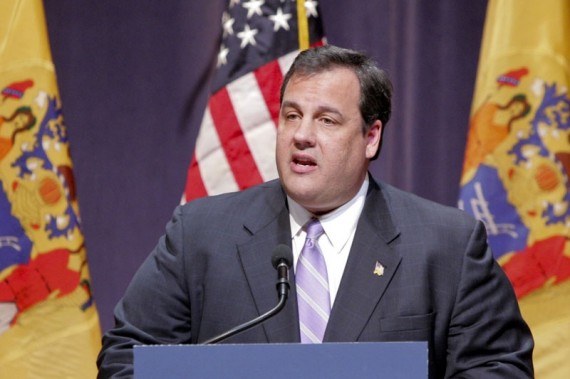 New Jersey Governor Chris Christie's reaction to today's NRA press conference was less than positive:
New Jersey Gov. Chris Christie (R) has come out against posting armed guards in schools, telling reporters Friday that it would not make students safer.

Armed guards would not be effective, he said during an event in Newark, as reported by the Bergen Record, unless they were in every classroom. "Because if you just have an armed guard at the front door then what if this guy had gone around to the side door? There's many doors in and out of schools."

He added that there would be significant drawbacks to such a system.

"You don't want to make this an armed camp for kids," Christie said. "I don't think that's a positive example for children. We should be able to figure out other ways to enhance safety."
Christie is setting himself for an interesting political future after he finishes what now seems like an inevitable second term.