Chris Christie Criticizes Rick Perry's Comments On Gays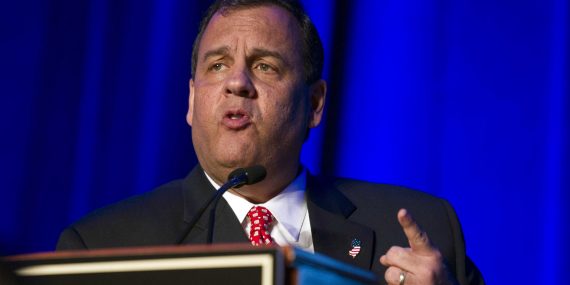 New Jersey Governor Chris Christie doesn't exactly agree with Rick Perry's belief that being gay is like being an alcoholic:
(CNN) - Gov. Chris Christie said Friday he disagrees with Gov. Rick Perry's recent comments comparing homosexuality to alcoholism.

"I disagree with them. I don't believe that's an apt analogy and not one that should be made because I think it's wrong," the New Jersey Republican told reporters Friday in San Francisco.

As chairman of the Republican Governors Association, Christie was in California campaigning for gubernatorial nominee Neel Kashkari. He was asked whether the RGA should condemn Perry's remarks, which were made earlier this week in San Francisco.

"You know, every governor and public official has to speak for themselves on these issues," Christie said. "I just spoke for myself."

At an address to the Commonwealth of California Club this week, Perry was asked whether he thought homosexuality was a disorder.

"I may have the genetic coding that I'm inclined to be an alcoholic, but I have the desire not to do that – and I look at the homosexual issue the same way," the Texas Republican said.

Perry, like Christie, is considering a presidential bid in 2016. The two aren't known for being the best of friends.
Perry's Texas Republicans, of course, also recently adopted a platform endorsing so-called "reparative therapy" that is aimed at 'curing' people of being gay or lesbian. Several years ago, Christie signed into a law a bill that makes such therapy illegal in New Jersey for children under 18. If these two guys do both end up running in 2016, we could see some interesting conflicts on social issues during the Republican debates.