Christine O'Donnell For Senate Again?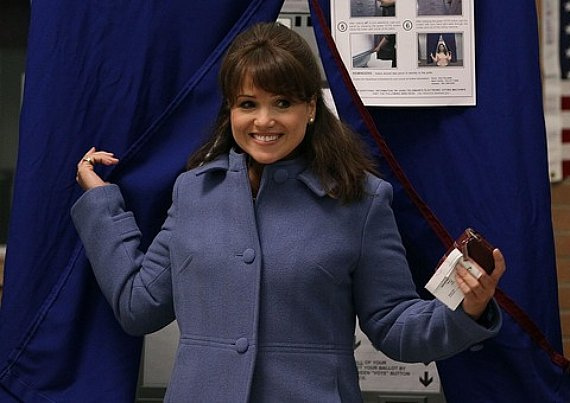 Christine O'Donnell is suggesting she might make a bid to run against Chris Coons again:
At a special GOP convention Saturday to elect Charles L. Copeland state chair, O'Donnell said she did not know when she would make a decision about a campaign. She referenced persistent tension within the party, strife that was evident in 2010 when grassroots conservatives from southern Delaware feuded with moderate northern Republicans over her primary campaign against then-U.S. Rep. Mike Castle.

"We have to rebuild the foundation in the party," O'Donnell said.

Some Republicans still believe such rebuilding needs to happen without O'Donnell.

"She's contributed to the demise of the Republican Party," said House Republican leader Dan Short, who said nothing has changed about O'Donnell or her role within the party since 2010.

State Auditor Tom Wagner, the party's only statewide elected officeholder, said he thinks support for O'Donnell has faded along with the tea party fervor of 2010. "She's just lost a lot of steam," he said.

But Steve Grossman, a local Republican operative who worked on O'Donnell's 2010 primary campaign, said her tea party base still represents a third of the Delaware GOP.

"The message is still out there, and they will vote," he said. "There's a segment of the party that will support a candidate like minded of Christine O'Donnell."
I'm sure Chris Coons is encouraging O'Donnell to run.