Churnalism Exposes News As PR
A new site will identify news articles based on press releases rather than journalism.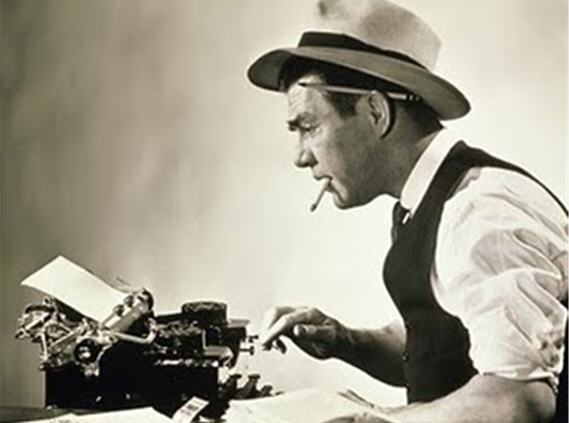 A new site will identify news articles based on press releases rather than journalism.
Guardian ("Churnalism or news? How PRs have taken over the media — As press releases and hoax stories flood newsrooms, the Media Standards Trust has found a way to sift fact from fluff"):
The website, churnalism.com, created by charity the Media Standards Trust, allows readers to paste press releases into a "churn engine". It then compares the text with a constantly updated database of more than 3m articles. The results, which give articles a "churn rating", show the percentage of any given article that has been reproduced from publicity material.

The Guardian was given exclusive access to churnalism.com prior to launch. It revealed how all media organisations are at times simply republishing, verbatim, material sent to them by marketing companies and campaign groups.

Meanwhile, an independent film-maker, Chris Atkins, has revealed how he duped the BBC into running an entirely fictitious story about Downing Street's new cat to coincide with the site's launch

The director created a Facebook page in the name of a fictitious character, "Tim Sutcliffe", who claimed the cat – which came from Battersea Cats Home – had belonged to his aunt Margaret. The story appeared in the Daily Mail and Metro, before receiving a prominent slot on BBC Radio 5 Live.

Atkins, who was not involved in creating churnalism.com, uses spoof stories to highlight the failure of journalists to corroborate stories. He was behind an infamous prank last year that led to the BBC running a news package on a hoax Youtube video purporting to show urban foxhunters.
Hilarious. I've pointed out instances of flack hackery in the press many times over the years.
In fairness, I've been on the sending side of press releases as well — although I do fight to make them rare and actually newsworthy. And I think it's perfectly valid to use press releases from trusted organizations — academic journals, universities, nonpartisan think tanks, respectable NGOs, etc. — as a basis for stories. Releases that highlight research findings and provide a quote or two from organization leaders or scholars are a perfectly sound source of news. But good journalists and their editors should go beyond re-crafting the press release into a story, providing background information, putting the research into the context of the larger scholarship, and the like.
Interestingly, Wikipedia notes that relying on wire service stories as the basis for a quickly repackaged report — an exceedingly common practice even at prestige outlets like WaPo and NYT — is also a form of "churnalism."