Civilized War in Spain
Someone claiming to be George F. Kennan (ke*******@st***.gov) has emailed me, subject:  "A civilized war in Spain will anticipate changes globally."
The contents of said message, in its entirety: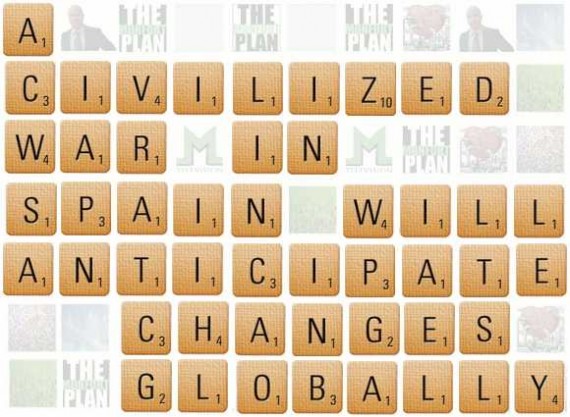 I have no idea what this is supposed to be.  Certainly, the downs don't work as Scrabble words.    And, while there could conceivably be a George F. Kennan employed by the State Department — oh, but the teasing he'd receive! — THE George F. Kennan, he of "X" article fame, passed on five years ago.
Presumably, this is some sort of spam message.  But damned if I know what its purpose is.