Club For Growth "Warns" Bob Barr Against Running For Congress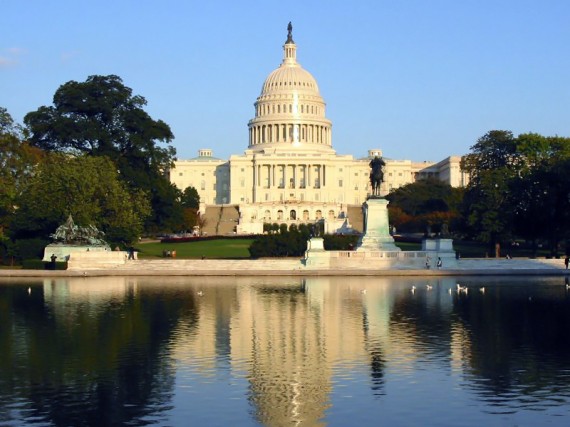 Thanks to redistricting and the fact that it gained one new Congressional seat from reapportionment, there are apparently some rumors circulating in Georgia that former Congressman Bob Barr, most recently the 2008 Libertarian Party candidate for President, is considering a bid for a return trip to Congress. Barr hasn't said publicly whether he's running or not, he hasn't announced a thing or formed any committees. Nonetheless, the Club For Growth is already firing warning shots:
"Tom Graves is a champion of economic freedom and deserves re-election," said Club for Growth President Chris Chocola. "He has been an outstanding member of Congress and a leader in the pro-growth cause. The Club for Growth PAC will work hard for his reelection and we are confident Club members will enthusiastically support his campaign."

"Bob Barr's record has significant flaws," added Chocola. "Bob Barr voted for No Child Left Behind, to raise the debt limit, and to raise his own pay. If Bob Barr runs against Tom Graves, the Club for Growth PAC will work to educate Georgia voters about Bob Barr's record of supporting bigger government."
As far as Graves is concerned, it's worth noting that it took him four elections (a Special Election followed by a runoff, then a General Election followed by a runoff) to even win his Congressional seat to begin with, so he was vulnerable even before his district was redrawn. But that's not really the purpose of this post.
Who exactly is the Club for Growth to be "warning" people against running for elective office to begin with? If they choose to support Graves in a primary, that's certainly their choice, and the voters will decide whether Graves deserves to return to Congress. Engaging in these kinds of pre-emptive attacks, though, strikes me as just a little bit arrogant. Moreover, it's worth noting that much of what the Chocola criticizes Barr for during his time in Congress are things he's already admitted were mistakes on his part, most particularly NCLB. I'm not sure what the point is of criticizing someone for doing something they already admit was a idea.
In any event, maneuvers like this demonstrate the extent to which outside groups have started to exert control over what ought to be internal Republican Party matters, the selection of a candidate for office. Let them back whoever they want, but trying to bully people into not running? That's just absurd.