Cocktail Party Fallacy
Is the only possible motivation conservatives could possibly have for calling out the lunatic fringe a desire for the acceptance of liberals?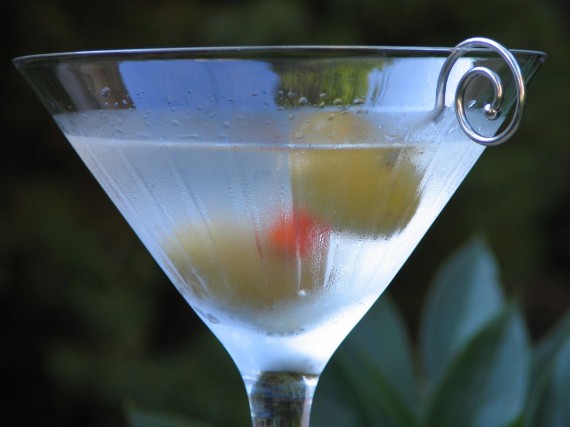 Reacting to Bill Kristol's criticism of Glenn Becks' crazy rant about imaginary caliphates, Stacy McCain observes "I share Krauthammer's forebodings of an Egyptian revolution and dislike Kristol's effort to enhance his own Strange New Respect quotient by dissing Beck."
First, I'd note that there are rational fears about radical Islam and irrational ones. Is it conceivable that a post-Mubarak government is more Islamist than his? Absolutely. Egypt is a relatively secular state, at least in the big cities. But a natural consequence of suppressing opposition political parties is that radical groups like the Muslim Brotherhood wind up as the strongest opposition institutions. But, while Osama bin Laden may dream of restoring the caliphate, there's simply zero chance of it happening.
Second, and more importantly, I've long since tired of the notion that the only possible motivation that conservatives could possibly have for calling out the lunatic fringe within their movement is a desire to be loved by liberals and get invited to their cocktail parties.
Going back at least to William F. Buckley, Jr.'s famous article casting the John Birch Society out of the legitimate conservative moment, it has been understood that letting the fringe define the cause hurts it. Buckley correctly reasoned that Birch founder Robert Welch's crazy and outrageous conspiracy theories were tainting the legitimate anti-Communist movement.
Similarly, the psychotic rantings of Glenn Beck invite ridicule on the rest of us. Legitimate points are inevitably countered by comparisons with absurd variants by Beck, Coulter, Limbaugh, and others who make a living stoking the fears of the base. This is, at best, a distraction from the debate and, often, makes intelligent discussion of the issues next to impossible because they've been preemptively framed by the loudest, most shrill, most hyperbolic voices.
UPDATE: Stacy responds:
If we had listened to that argument in 2009, there never would have been a Tea Party movement. Republicans would have rolled over and played dead and gone along with the whole Obama/Pelosi/Reid agenda because it was not respectable to oppose Keynesian "stimulus" spending, cap-and-trade, nationalized health care, and so forth.
This is the Nutty or Weak corollary to the Cocktail Party Fallacy. Nobody's arguing that the alternative to Beck-style lyin' and cryin' is to adopt the Democratic agenda. Rather, the alternative is to present a passionate, reasonable, and honest defense of conservative principles. I just prefer Ronald Reagan to Sarah Palin, George Will to Ann Coulter, and Bill Buckley to Glenn Beck.
Now that "the loudest, most shrill, most hyperbolic voices" have succeeded in fomenting grassroots opposition, however, we are told that elected representatives must ignore the people who elected them and, instead, must heed those respectable voices who did nothing at all to help encourage the Tea Party movement.
One can be respectable and stand for fiscal responsibility and smaller government. Indeed, if one's goal is to persuade those who don't already agree, you're much more likely to do it that way than with screaming loons. While it's true that the Tea Party movement ignited the base, it's pretty easy to argue that the Republicans would have the Senate right now if we'd nominated reasonable candidates instead of the likes of Sharron Angle, Christine O'Donnell, and Ken Buck.
Hey, let's dump Ann Coulter because, after all, "the Age of Ann has passed," right? She's only the author of, what, five or six New York Times bestsellers?
I'm not sure what the ability to sell books to people who agree with you proves.
Yeah, let's get rid of Coulter because a bunch of bloggers said so.
Who's making an argument from authority? We're arguing that Coulter's brand of vitriol hurts the cause she claims to espouse.
Purge Coulter! Purge Beck! Purge Sarah Palin! Purge Mark Levin! Purge Rush Limbaugh!

Purge! Purge! Purge!

And keep right on purging until the only people inside the Big Tent are respectable Republicans like Mike Castle, Lincoln Chafee, Arlen Specter and Charlie Crist, and the motto of the Official Conservative Movement becomes, "Me, Too."
Again, this is nonsensical. Coulter has gotten increasingly shrill over the years.  Beck and Levin are scary crazy. And Limbaugh has seemingly gone from the lovable little fuzzball of yore to a rather angry fellow. But they're commentators, not politicians. I'd frankly rather have Mike Castle in the Senate right now than Chris Coons.  Ditto Lincoln Chafee vs. Sheldon Whitehouse.   I'm happy to have traded in Specter for Pat Toomey and Crist for Marco Rubio, although I never had much trouble with Crist. (Specter, on the other hand, was generally annoying.)
But, again, the choice isn't between solid conservative candidates who are ranting lunatics and respectable liberal Republicans. There are plenty of unrespectable crazies across the ideological spectrum.  I'd just prefer not to elect any of them.