Coffee Makes You Smart, Sexy
Coffee makes you smarter, burns fat, and is good for your liver.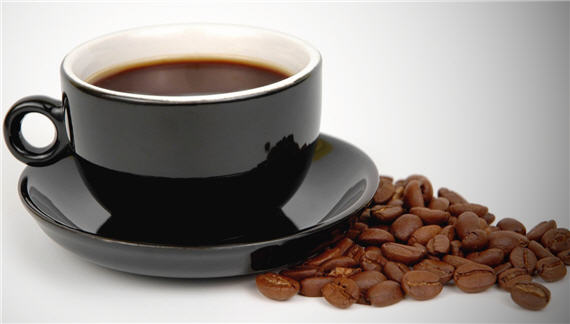 Regular commenter John Personna passes along more good news for coffee drinkers.
Lifehacker "The Science Behind Coffee and Why it's Actually Good for Your Health"):
Coffee Can Make You Smarter

Coffee doesn't just keep you awake, it may literally make you smarter as well. The active ingredient in coffee is caffeine, which is a stimulant and the most commonly consumed psychoactive substance in the world. Caffeine's primary mechanism in the brain is blocking the effects of an inhibitory neurotransmitter called Adenosine. By blocking the inhibitory effects of Adenosine, caffeine actually increases neuronal firing in the brain and the release of other neurotransmitters like dopamine and norepinephrine (1, 2). Many controlled trials have examined the effects of caffeine on the brain, demonstrating that caffeine can improve mood, reaction time, memory, vigilance and general cognitive function (3).

[…]

Coffee Can Help You Burn Fat and Improves Physical Performance

There's a good reason why you will find caffeine in most commercial fat burning supplements. Caffeine, partly due to its stimulant effect on the central nervous system, both raises metabolism and increases the oxidation of fatty acids (4, 5, 6). Caffeine can also improve athletic performance by several mechanisms, including by mobilizing fatty acids from the fat tissues (7,8). In two separate meta-analyses, caffeine was found to increase exercise performance by 11-12% on average (9, 10).

[…]

Coffee May be Extremely Good For Your Liver

The liver is a remarkable organ that carries out hundreds of vital functions in the body. It is very vulnerable to modern insults such as excess consumption of alcohol and fructose. Cirrhosis is the end stage of liver damage caused by diseases like alcoholism and hepatitis, where liver tissue has been largely replaced by scar tissue. Multiple studies have shown that coffee can lower the risk of cirrhosis by as much as 80%, the strongest effect for those who drank 4 or more cups per day (23, 24, 25). Coffee may also lower the risk of liver cancer by around 40% (26, 27).
There's much more at the original article, which I commend in its entirety. Considering that I'm usually suffering from sleep deficit and spend most of my waking hours in front of a computer—to say nothing of my fondness for whisky–this is good news, indeed.