College Students Skipping Law School Amid Stagnant Economy
College students finally seem to be listening to the market.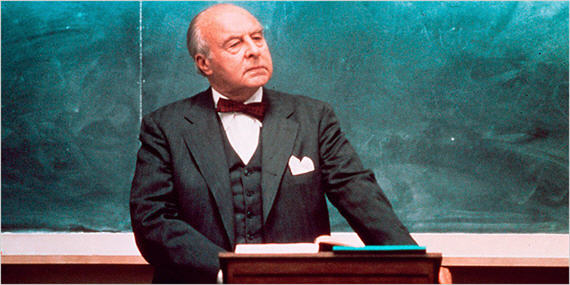 In a post last year, I noted the rather puzzling phenomenon that the slow economy and the even slower market for jobs for law school graduates was doing little to dissaude people from going to law school. Well, it appears that college students finally appear to be getting the message the market is sending. The Minneapolis Star-Tribune notes today that applications to law school are down nationwide, an apparent reaction to a stagnant employment market and reluctance to incur massive student debt:
Law school is no longer a sure bet. Would-be students are noticing.

The swell of students applying to law school — despite growing debt and contracting job prospects — has slowed. Here and nationally, prospective students have read the bad news, are asking tougher questions and, more often, are declining to apply. Applications for this fall to all four of the Twin Cities' law schools dropped.

Local admissions officers say that's not a bad thing: The students starting this fall are more "focused."

"Frankly, for many years, there were many students who went to law school because they didn't know what to do," said Cari Haaland, assistant dean of admissions for the University of St. Thomas School of Law. "Now, prospective students are thinking more critically about the decision."

There's evidence demand will shrink further. New data show a dramatic 18.7 percent decline in the number of students who took the Law School Admission Test this summer compared to the same time last year.

(…)

During the recession, more people applied to law school, according to the Law School Admission Council. But then for fall 2011, the number of applications nationwide dropped 9.9 percent, according to the council, to the lowest total number in at least nine years. The number of people taking the LSAT also took a dive.

"It is possible that many people took the LSAT then to see if law school would be a reasonable way to wait out the recession," said Wendy Margolis, the council's spokeswoman. "But as news about the declining job market for law school graduates spread, fewer people did that."

On the whole, the four Minnesota law schools saw the same surge in applications, then a similar fall. Applications to the University of Minnesota, the best-ranked of the bunch, rose substantially through 2010-11, then dropped by about 8 percent for this fall, compared with last year. Applications to St. Thomas spiked in 2010, then dropped 29 percent for this fall.

Despite the dip in applicants, this year's first-year class at the U is the best yet in terms of LSAT scores and GPAs.

"The ones that do apply really want to be there," said Nick Wallace, the U's admissions director. "They're not just applying on a whim or as an escape route from the real world."
The dip in Summer 2011 LSAT test takers suggests that we'll see an even larger dip in law school applications next year, although it's possible that the dip will be made up to some extent when the test it given at other times during the coming year. Nonetheless, there does seem to be a definite trend here away from applying to law school on a whim, which is probably a good thing to begin with. Even so, for those who decide to tough it out anyway, going to law school is no longer the ticket to the easy life that people thought it was:
About 87.6 percent of the class of 2010 had a job — any job — nine months after graduation, according to a June report by the National Association for Law Placement. That's a 15-year low.

"But you have to remember that students 15 years ago didn't have the same debt," Leipold said. "A lot of students have six-figure debt coming out of law school now … so the picture is even bleaker."

Yet even that 15-year low "conceals a number of negative trends in the job market," the report says. Only 68.4 of graduates who reported their employment had a job for which they had to pass the bar exam — "the lowest percentage … ever measured." About 11 percent of those who reported being employed were working part time.

Big-firm jobs "just dried up," Leipold said. That also contributed to a 13 percent fall in the median pay for recent grads. The national median salary for those who reported working full time was $63,000 for the class of 2010, compared to $72,000 for the class before it.

In part because there are fewer large firms here, new graduates in Minnesota make less than the national median. Minnesota's median salary for the class of 2010 was $58,500.
The salary numbers are likely a little better in large markets like New York, D.C., and Chicago, but even there the pain that ripped through the Big Firm community during the financial crisis has not fully healed, with many firms not hiring at nearly the same rates that they were five or six years ago. Back in January, the American Bar Association was already telling college students that they needed to be realistic in their expectations about law school, and possibly forego the experience entirely. Since then we've heard of a student suing her law school because of allegedly deceptive representations about their placement services, and another attorney who had turned to topless dancing to supplement her income.
As I've said before, there are many good reasons for becoming a lawyer, but thinking you're going to end up with a glamorous job making big bucks and handling important cases isn't one of them. Neither is the fact that you apparently don't have anything better to do. Even if you do get a job at the end of your three years of torture, the odds are you're either going to spend many, many years in a law library doing research for someone else, or you're going to be working in the nitty-gritty of a small to medium sized firm where there are no glamorous cases and little reason to think you'll be driving that BMW by the time you're 28. If that doesn't work out, you'll find yourself hanging out your own shingle and spending years trying to build a viable practice, or you'll end up in a job where having that J.D. doesn't really matter. And, oh yea, you'll have a boat load of student debt. If you can live with that, and only if you can live with that, then go to law school.
Or, you could just listen to this four year-old girl: