Colorado Senator Michael Bennet Joins The Democratic Field
Colorado Senator Michael Bennet is the latest entrant into the race for the Democratic nomination for President, and the field isn't done growing.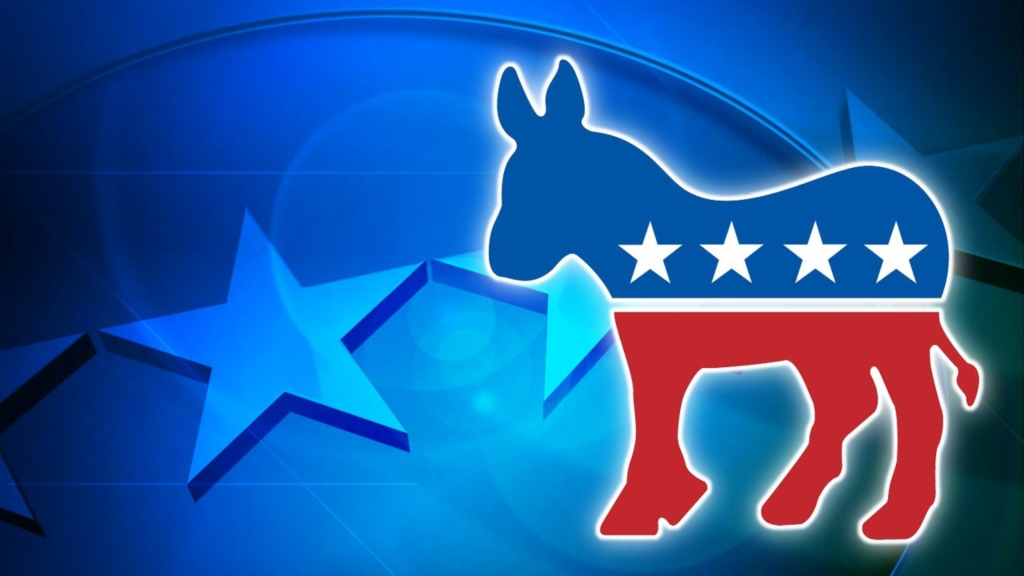 Colorado's senior Senator, Democrat Michael Bennet, became the latest entrant into the race for the Democratic nomination for President, making the 2020 Democratic field even larger than the Republican field in 2020, and he won't be the last person getting into the race:
DENVER — Michael Bennet, the moderate, studious Democratic senator from Colorado known for his work on education and immigration reform, announced his candidacy for president on Thursday.

He joins a field so packed with candidates that it now includes six of his colleagues in the Senate and his former boss, John Hickenlooper, a past governor of Colorado.

"My plan is to run for president," he said in an interview on "CBS This Morning."

"I think this country faces two enormous challenges," he added. "One is a lack of economic mobility and opportunity for most Americans, and the other is the need to restore integrity to our government."

Until recently, Mr. Bennet, a former school superintendent usually known for his professorial reserve, was not considered a presidential contender.

But in an uncharacteristically fiery speech on the Senate floor in January, during a government shutdown, he excoriated his Republican colleague Ted Cruz, shouting repeatedly as he accused him of shedding "crocodile tears" over unpaid government workers. He denounced President Trump for shutting down the government over his desired border wall, which Mr. Bennet termed a promise the president couldn't keep and America didn't want.


The speech was viewed millions of times online, widely aired on cable news and led to calls for Mr. Bennet, 54, to consider a presidential run.


"He revealed that he is capable of anger and passion," said former Senator Gary Hart of Colorado, a longtime friend of Mr. Bennet's, who said the senator had come to him recently to discuss a possible campaign.

"When it gets to be that blatant, the hypocrisy on the other side, you have no choice but to speak out."


Mr. Bennet now faces the challenge of setting himself apart in the Democratic field and competing against better-known candidates, some of whom have been laying the groundwork for their campaigns for months or years.

Mr. Bennet became a senator in 2009 after he was appointed by Gov. Bill Ritter, a Democrat who needed to fill a seat left empty by Ken Salazar, who had just become interior secretary. Mr. Bennet narrowly won re-election in 2010, then cruised to victory in 2016. He has described his top issues as education, climate change, immigration, health care and national security.


In early April, Mr. Bennet announced that he had prostate cancer, but he said he would not let it deter his presidential aspirations. "I am fortunate it was detected early," he said at the time, "and as a result, my prognosis is good." In mid-April, he had surgery that his staff called "completely successful."


As a senator, Mr. Bennet is best known as a member of the so-called Gang of Eight, the bipartisan group that crafted a sweeping immigration reform bill in 2013. The legislation, which would have provided more than $46 billion to bolster border security while also carving a path to citizenship, passed in the Senate but never made it to the House. "If the president-elect really wants to fix our immigration system, he should study the work of the Gang of Eight," Mr. Bennet wrote in an editorial in The Denver Post in 2017.

During his tenure, Mr. Bennet has developed a reputation as a studious senator with a habit of mulling decisions for weeks. He has bucked the more liberal base of his party on a number of big issues, including his support of the Keystone XL oil pipeline. His frustration with the Trump administration, however, has brought him more in line with colleagues to his left.
Bennett was born in India to American parents while his father was serving as an aide to the U.S> Ambassador to India. Before being appointed to the Senate he was the Superintendent of Schools in Denver. He has served in the Senate since 2010 after having been appointed by the state's Governor at the time to fill out the remainder of the term of Ken Salazar, who had been appointed to serve in President Obama's Cabinet. Bennet narrowly won the election for a full term in the Senate in 2010 over Republican Ken Buck and won re-election in 2016 by a slightly more comfortable margin. During his time in the Senate, Bennet has mostly stayed out of the spotlight but as noted has more recently come out of his shell as one of the harshest critics of the President and the Republican majority in the Senate among his Democratic colleagues. Notwithstanding that, it's fair to say that Bennet has not particularly distinguished himself during his time in office but has instead earned a reputation as an effective legislator. Perhaps most interestingly, he has sometimes strayed from the Democratic fold on some votes and has not tried to appeal to the progressive wing of the Democratic party as much as other Senators such as Cory Booker and Kamala Harris.
Bennet's entry into the race brings the number of current or former officeholders running for the Democratic nomination to 21, with the candidates in the race ranging all the way from a former Vice-President to the Mayor of South Bend, Indiana, a city of about 100,000 people. He's not going to be the last candidate to get in the race either. Yesterday it was reported that Montana Governor Steve Bullock will be entering the race in the next week or two, and there are several other Democrats who have at least expressed interest about getting into the race. These include Stacey Abrams, who ran unsuccessfully for Governor of Georgia last year and recently decided against running for Senate in that state in 2020, and New York City Mayor Bill DeBlasio, who has spent an awful lot of time in Iowa for a Mayor of New York. Even if those two candidates don't run, though, this is easily the biggest field of "major" candidates that we have ever seen from either major party.
Michael Kelly at The New York Times catalogs where Bennet stands on the issues that have been most prevalent in the race. As noted, he has had the most to say over his time in office on issues such as immigration, education, climate change, and health care. As such, his position on issues such as foreign policy and others that are likely to come up during the course of the campaign are still somewhat of a mystery. Obviously, that has advantages and disadvantages.
Meanwhile, over at FiveThirtyEight, Geoffrey Skelley plots out a potential path to victory for Bennet in the nomination fight. Suffice it to say, though, that it would not be an easy path for him and the odds are that he likely won't make it to even the first round of primaries and caucuses and that he may not even qualify for the debates sponsored by the Democratic National Committee set to begin later this year. Moreover, given the fact that he is relatively unknown at this point, it's likely that he'll start out the race near the bottom in the polls alongside fellow Coloradan former Governor John Hickenlooper, who entered the race earlier this year. Whether he can break out of that pack at some point remains to be seen, but it seems highly doubtful.