Comparative Judiciaries
The current discussion about SCOTUS is a good excuse to look at how other countries handle these things.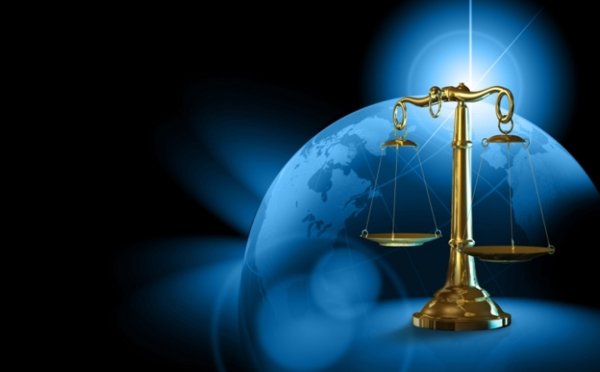 The current discussion of SCOTUS vacancies made me starting thinking, once again, about the process we use to fill our highest court.  Specifically, the lifetime appointments.  For some time, entirely independent of the current moment, I have favored fixed, staggered terms, as is done with the Federal Reserve.  There should be a regularity to the terms, and a fixed term with no reappointments would lower the crazy high stakes and seeming randomness of this process.  Over time such a system would create a situation in which various presidents would affect the Court, and no one president would be either left out nor have an oversized amount of influence.
If, for example, we had 18-year terms there would two appointments per four year presidential term.  So the current court would have four Bush appointees, four Obama appointees, and one Trump appointee at this point in time.  This would be a reasonable representation of the political trends of the country over the past 18 years.  If it was known that each president would get two appointees and that those appointees would serve only one term, it would significantly ramp down the intensity over these nominations.  At the moment, the stakes are crazy high:  a current appointee could serve three or more decades.
Consider, when Anthony Kennedy was appointed to the Supreme Court, I was nineteen years old and a sophomore in college.  I turn fifty later this year.  Kennedy has been on the bench long enough for me to:  complete my BA, earn a Ph.D., become a tenured full professor and then a college Dean.  I have one child older than I was when he started, and a second about to start college–that's a long, long time for one person to be in power and of consequence to US governance. And while I do not think it a major point in this discussion, this not what the Framers were after. They wanted lifetime appointment to insulate the SC from everyday politics, not to create multi-decade entrenched power.  Likewise, consider how absurd it is that the multi-decade future of the court hangs on whether 85 year-old Ruth Bader Ginsburg can outlast Donald Trump's time in office.  Really, regardless of one's preferences, that it just nuts.
Just as a point of information, the following is Table 9.4 from A Different Democracy: American Government in a Thirty-One -Country Perspective.  There is a lot here, and I am not going to try and deal with all of it, but I always think it is worthwhile to see how the rest of the world does these things.  I will note that the reason there is a "Supreme Court" and a "Constitutional Tribunal" column is largely the common law/civil law legal systems that exist:
In those democracies that have established judicial review, there is a divergence between those that combine the role of constitutional tribunal and of the highest appellate court into one body, usually called the Supreme Court, and those that divide these roles into separate institutions. A constitutional tribunal is an institution charged with enforcing the higher status of the constitution, relative to laws and other government acts. The appellate process is the ultimate resolution of all ordinary legal disputes, whether they involve the government or not and regardless of whether they raise constitutional controversies.

The concept of a separate constitutional tribunal arose first in civil law countries, for the obvious reason that civil law does not traditionally see a role for judges to be charged with invalidating legislation. Indeed, the regular courts in civil law systems are expressly not oriented towards interpretation, up to the highest levels of the court system. High (or supreme) courts in civil law systems are often called, after the French model, courts of cassation. These courts exist to ensure that the laws are uniformly applied through the court system in conformity with the law as codified. Such a role does not allow for the ability to deal with constitutional issues and their interpretation, hence the need to create a special, and separate, high court to address those types of questions (ADD, 253-254).
As such, when a country has two, the relevant one for understanding issues of constitutional interpretation is the right one.
Five of these countries(Finland, the Netherlands, New Zealand, Switzerland, and the UK) have no judicial review of legislation and therefore aren't comparative to the US for this discussion. Without getting into any other details, note that only three (Argentina, Sweden, and the US) have life appointments. Most constitutional courts are also larger than ours.  There are also some interesting variations in terms of how the courts are selected.  Most have mandatory retirement ages.