Comparing Flu and Covid-19
People who keep calling Covid-19 "just the flu" haven't looked very closely at the numbers.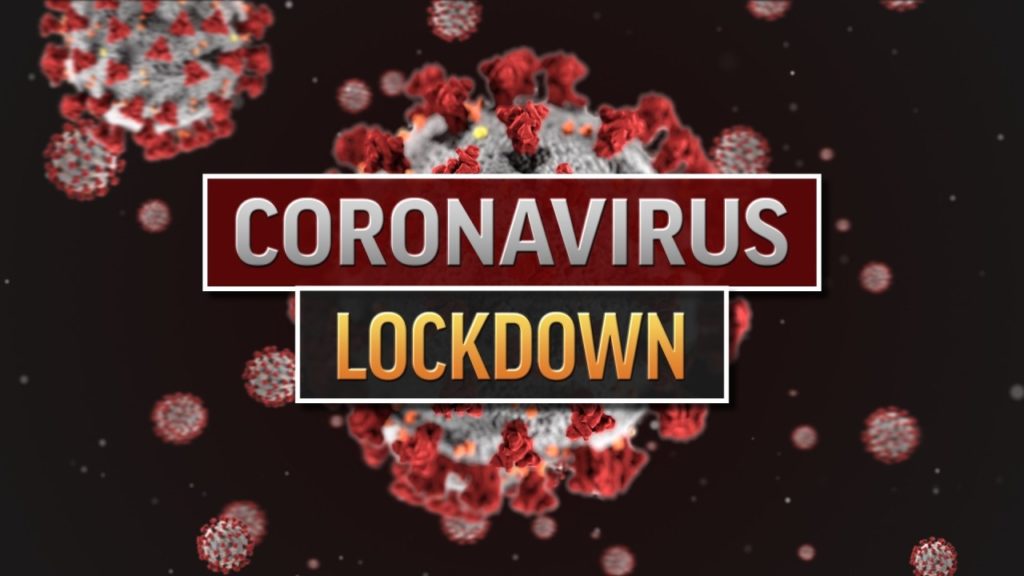 We seem to have gone full circle and some in conservative media are returning to the "it's just the flu" mantra. For example, here's former Secretary of Education, Bill Bennett, pontificating on Fox and Friends:
Bennett cites the projected death toll of 60K to Covid-19 and then cites he 2017-2018 flu death estimate of 61K. For context, here are the CDC flu-related death estimates from 2010 through 2018 (as well as the possible range, since these are all estimates and not actual counts):
| | | |
| --- | --- | --- |
| Season | Estimated Deaths | 95% U I |
| 2010-2011 | 37,000 | (32,000 – 51,000) |
| 2011-2012 | 12,000 | (11,000 – 23,000) |
| 2012-2013 | 43,000 | (37,000 – 57,000) |
| 2013-2014 | 38,000 | (33,000 – 50,000) |
| 2014-2015 | 51,000 | (44,000 – 64,000) |
| 2015-2016 | 23,000 | (17,000 – 35,000) |
| 2016-2017 | 38,000 | (29,000 – 61,000) |
| 2017-2018* | 61,000 | (46,000 – 95,000) |
| 2018-2019* | 34,157 | (26,339 – 52,664) |
First, note that 2017 is the highwater mark for flu deaths over this nine-year span. Not to be cynical, but it does make one wonder why that year is the one chosen as the exemplar (actually, forget being cynical, it is obvious that that is the worse year and makes the best comparison to the current Covid-19 death toll projection).
Second, that with 25,733 deaths as of this writing, Covid-19 has proven more deadly than the flu did in 2011 by a factor of more than two and has also surpassed 2015–all in a span of roughly three months, rather than a year. As such, the flu comparisons start to break down more than a bit.
Another area of breakdown is looking at New York to see if the deaths from flu really are comparable to Covid-19. Guess what? The death toll in New York from Covid-19 suggests that comparing it to the regular flu season is a massive mistake. As of the evening of April 14, 2020, New York has had 10,834 Covid-19 deaths. How does that compare to the flu? Well, The CDC has flu deaths for NY as follows for 2005, and 2014-2018 (I have no idea why this page has 2005 and then jumps to 2014):
2005: 5,521
2014: 4,702
2015: 4,881
2016: 4,513
2017: 4,517
2018: 4,749
So, in less than three months, Covid-19 has been over twice as deadly in New York state than the flu typically is over a twelve-month span. For example, if we just use three months to make it easy, Covid-19 has killed 3,611 residents of New York state a month. The worst flu season for which I have data is 2005, and that is a per month death rate of 459.
Calling this just the flu is irresponsible and inaccurate.
A key issue to highlight in this comparison to underscore that these flu death estimates are not just from people who have "influenza" on their death certificates or who have necessarily tested positive for the flu. From the CDC in answer to the question "Why doesn't CDC base its seasonal flu mortality estimates only on death certificates that specifically list influenza?" (all emphases are mine):
Seasonal influenza may lead to death from other causes, such as pneumonia, congestive heart failure, or chronic obstructive pulmonary disease. It has been recognized for many years that influenza is underreported on death certificates. There may be several reasons for underreporting, including that patients aren't always tested for seasonal influenza virus infection, particularly older adults who are at greatest risk of seasonal influenza complications and death. Even if a patient is tested for influenza, influenza virus infection may not be identified because the influenza virus is only detectable for a limited number of days after infection and many people don't seek medical care in this interval. Additionally, some deaths – particularly among those 65 years and older – are associated with secondary complications of influenza (including bacterial pneumonias). For these and other reasons, modeling strategies are commonly used to estimate flu-associated deaths. Only counting deaths where influenza was recorded on a death certificate would be a gross underestimation of influenza's true impact.
All of this is relevant in terms of understanding, in general, how death estimates are not straight-forward processes of testing corpses and declaring the presence of a virus or not, and then assigning the cause of death. Further, if it is true that flu deaths which result from a regular and known annual process are undercounted, it is extremely likely that Covid-19 deaths are also being undercounted (especially given the dearth of tests available and since this is new to everybody).
In other words, beliefs such as those expressed by Brit Hume that I noted the other day that we are over-counting Covid-19 deaths because people die of multiple conditions makes no sense when you think about it all (or when you understand how we count flu deaths).
In simple terms: the people who are comparing the Covid-19 pandemic to the regular flu season are not doing a very good job of it. They are picking the outlier of recent years as the exemplar of the death toll of the flu, they aren't doing a regional analysis, and they aren't even taking the time to understand how flu deaths are recorded. And yet, they feel quite confident going on national television and pontificating about this is "just the flu."
While I continue to agree that the toll on the economy of current social distancing policies are real and will need reevaluation as we go forward, I continually find the admonitions that "it's just the flu" to be lazy and irresponsible at best and purposefully dishonest at the worst.