Compromise, 2011 Style
Compromise in politics involves more than compromising one's principles.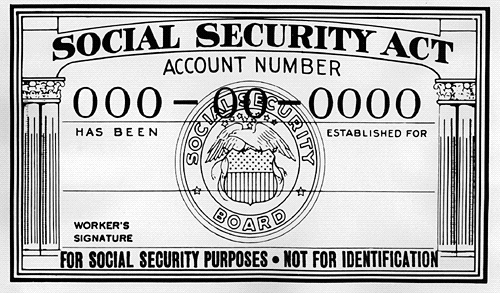 In the course of debating Atrios on the prospect of a compromise plan to shore up Social Security, archetypical "reasonable liberal" Kevin Drum outlines what his concept of compromise entails:
[M]y support for a deal obviously depends on reaching a good deal. If Republicans refuse to consider revenue increases, then no deal. If they insist on means testing or increases to the retirement age, then no deal.
Now, one might reasonably argue that a compromise to ensure Social Security's long-term solvency should not solely consist of tax increases (in the form of higher contribution rates and/or removing the earnings cap). One might also reasonably argue that a compromise would not solely include conservatives' prescriptions such as means testing (which seemingly would make social security more progressive and thus more in-tune with liberal ideals, but is anathema to liberals as it would strip the veneer of non-redistributiveness from what is, effectively, a redistributive program already) or increasing the retirement age.
However, if you decide beforehand that all of the other side's preferred solutions are anathema—and, tellingly, he doesn't even bring up ideas like privatization (private investment or private accounts) that most conservatives would like to see on the table, even if they're complete non-starters with the left—you're arguing for something that isn't really a compromise between the two sides in the first place.
Such a deal might be a compromise of liberal or progressive principles (to the extent that it doesn't transform Social Security into a cradle-to-grave guaranteed minimum income, presumably their political end game in their ideally-conceived universe), but it's a really unrealistic conception of how compromise from a minority position in a multiparty political arena works in practice.