Congress And White House Headed For Another Shutdown Showdown?
There are several months to go before a budget must be passed but there are already signs that the White House and Congress could be headed for an impasse.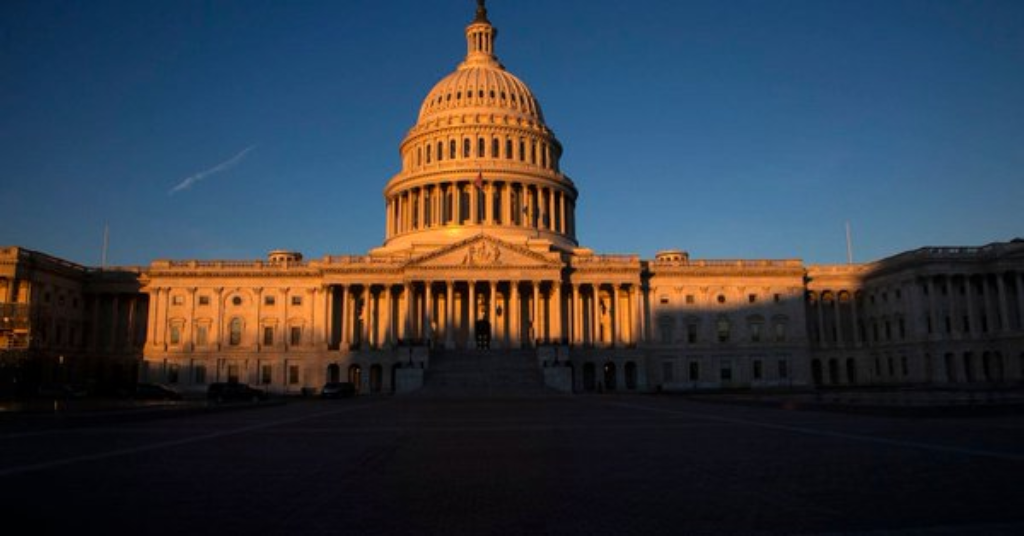 There are still several months before the end of the current Fiscal Year in September, but several Senators are already warning that we could see another shutdown showdown over issues such as border wall funding:
Alarm bells are starting to go off on Capitol Hill over a looming fight to fund the government and prevent a shutdown later this year.

Though Congress has until the end of September to pass legislation preventing another funding lapse, lawmakers are sending up warning signs to their colleagues and the White House that they are heading toward a fall train wreck, with deadlines for raising the debt ceiling and preventing across-the-board budget cuts and the second shutdown of the year all in the same month.

Senate Appropriations Committee Chairman Richard Shelby (R-Ala.) on Wednesday said he highlighted the deadlines, and the consequences for failing to get a budget deal, during a GOP lunch this week with Vice President Pence and in a phone call with acting White House chief of staff Mick Mulvaney.

"That's what I told our caucus — that this will be draconian," he said, referring to the looming cuts. "They probably haven't thought about it much because they think we'll take care of it."


Asked if he thought the White House understood how steep the spending cuts would be, Shelby demurred, then said he was going to meet with President Trump.

The growing concern about the chances of getting agreements to raise the budget caps and fund the government comes as Congress and the administration have struggled for months to strike a smaller deal on a stalled package of disaster recovery aid.


Sen. John Thune (S.D.), the No. 2 Senate Republican, said the struggle to reach a deal on disaster aid was "not a good bellwether" for the rest of the fiscal year.


"It's not a good sign," he said.


Senators appeared optimistic late last week that they would be able to reach a deal on the recovery legislation after Shelby and Sen. Patrick Leahy (D-Vt.) swapped offers.


But they ran into a "hiccup" over the weekend, and senators signaled this week that the administration's $4.5 billion request for emergency funding for the border was complicating the talks. With legislation slowing to a crawl in the Senate, the White House has a limited number of must-pass bills it could try to attach the border funding to.


"Well, we have to see what exactly he wants," Minority Leader Charles Schumer (D-N.Y.) told reporters during a weekly press conference, referring to Trump. "But you know, again, he complicated up the disaster bill once. Maybe now he's doing it twice. That's what it seems to be."

(…)

The limbo status in the Senate comes as House Democrats are pushing ahead with their own spending plan, setting up a clash with GOP senators and the White House as the fall deadlines draw closer. House Democrats are aiming to pass all 12 of their appropriations bills next month, potentially giving them an opening for leverage in the upcoming funding negotiations.


Senate Majority Leader Mitch McConnell (R-Ky.) announced last month that he, Speaker Nancy Pelosi (D-Calif.) and Trump had agreed to engage in staff-level talks to try to find a two-year budget caps deal on defense and nondefense spending.


Thune said Wednesday that he expects several Senate Republicans will want to get a two-year budget deal but hadn't gotten a clear signal from the White House if the administration would accept such an agreement.


"The White House is going to have to be a part of that conversation. I think a lot of our members would love to see a caps deal, if we could work something out with the House, get a two-year deal. But at the moment I don't know if that's something the White House would support," he said.


A Democratic leadership aide added that talks are underway but declined to give an update on the status of negotiations. The source dismissed any link between the roadblocks on disaster aid and potential funding headaches for Congress in the coming months, saying one has nothing to do with the other.
As noted, there are issues unrelated to the border wall issue that are also complicating the budget situation. One of the biggest is the issue of disaster relief, and specifically the allocation of additional funds to assist in the continued recovery of Puerto Rico from the effects of Hurricane Maria nearly two years ago. The devastation suffered by the island has been well-documented, of course, but President Trump has objected to spending additional money to assist the U.S. Commonwealth. In fact, as James Joyner noted last week Trump has apparently taken the position that he would not support a bill to provide funding to restore and rebuild military bases devasted by Hurricane Michael last year if it also meant providing additional aid to Puerto Rico. This is a long-standing issue for Trump who has said in the past that the devastation suffered on the island is not as bad as has been reported. Trump has also claimed that the island has already been given $91 billion in disaster relief, a claim that is demonstrably untrue. Most legislators, on the other hand, including the Republicans in charge of such funding in the Senate, disagree with Trump on this issue and recognize the fact that Puerto Rico's recovery will take far more time and money than the President seems willing to commit.
There's still plenty of time to resolve these issues, of course. The budget doesn't need to be submitted until sometime before midnight on September 30th, and Congress could always give itself an extension via a Continuing Resolution. Given the extent of the President's intransigence, though, it's not at all clear that legislators will be able to hammer out a deal that would lead to something that could pass both the Democratic House and Republican Senate and get signed into law by the President. Because of that, you can look for the worries about another potential shutdown to grow as we get closer to the deadline that's just under five months away.