Congress Seeks to Stop Congress From Shutting Down Government
A recurring farce that does real damage.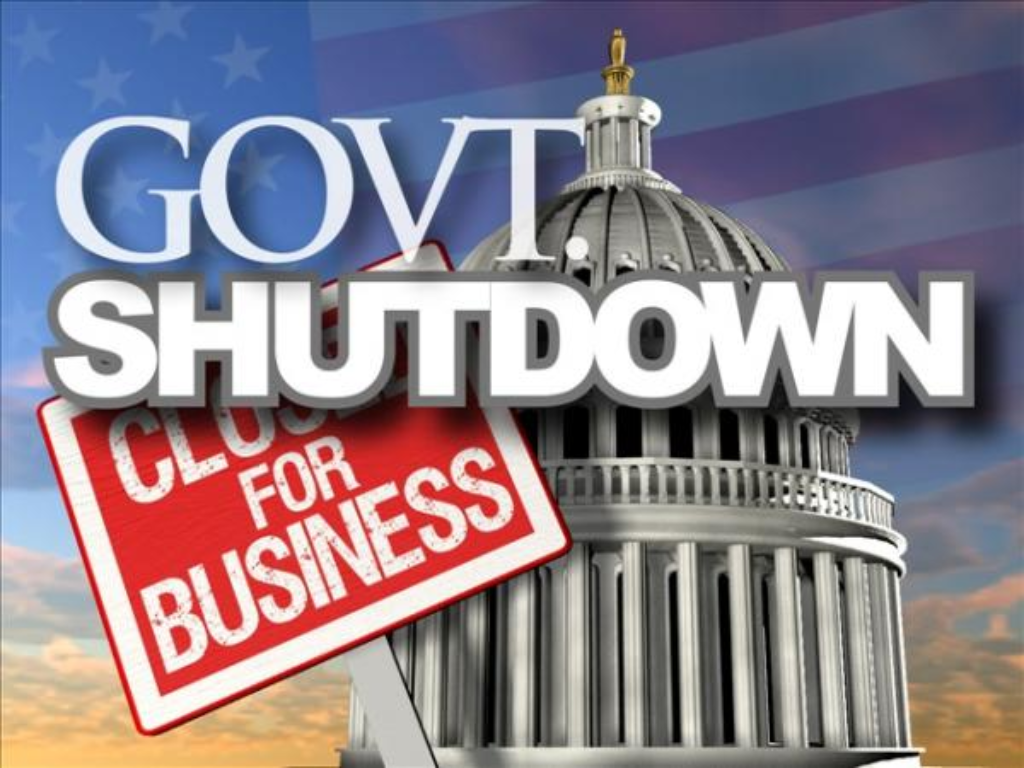 NBC ("Senate reaches deal to avoid government shutdown, Schumer announces"):
Senate Majority Leader Chuck Schumer said Wednesday that senators have reached a deal on a stopgap government funding measure to prevent a shutdown.

"We are ready to move forward," Schumer, D-N.Y., said on the Senate floor. "We have an agreement on … the continuing resolution to prevent a government shutdown, and we should be voting on that tomorrow morning."

If the bill is not enacted, the federal government would face a shutdown after the calendar turns to Friday. The deal announced by Schumer would keep the government open through Dec. 3.
The deal would, for now, sidestep shenanigans over the debt limit:
The House passed a government funding bill last week on a party-line vote of 220-211.

The Senate blocked the House bill in a procedural vote Monday. Republicans opposed the bill because it included an extension of the debt ceiling, which for political reasons they want to force Democrats to approve on their own.

The Senate's resolution does not include the debt limit increase. It does include, however, money to resettle Afghan refugees and disaster aid for victims of Hurricane Ida.
But we're not out of the woods yet:
Another potential sticking point remains. Republican are pushing to include money for the Iron Dome, Israel's military defense system. The funding was stripped out of the House bill because of opposition from progressives. The House passed a separate defense bill that included the Iron Dome money last week with overwhelming support, 420-9. But now, Republicans want the government funding bill to include Iron Dome, which could cause problems when it goes back to the House.
This, at least, is a legitimate standoff on a matter of public policy, whereas the debt ceiling is an artificial barrier and continually using that vote to either gain leverage or simply try to score partisan points is indefensible. But, of course, government shutdowns themselves are unnecessary and idiotic.
Even in cases where actual policy issues are at the heart of a budget impasse, there's simply no reason not to continue to fund the government through continuing resolution until the differences are resolved. Shutdowns are incredibly wasteful and actually cost the taxpayers additional money in exchange for less workforce productivity. And they only exist because of a Carter-era reinterpretation of the Anti-Deficiency Act.
As WaPo's Joe Davidson notes, some are trying to change that.
Even the threat of a shutdown, such as the one we're facing this week, has significant consequences.

"It creates chaos in every agency. Every agency has to stop what they're doing in their leadership office and plan" to close down major operations, said Sen. James Lankford (R-Okla.) in an interview. "It distracts every agency and the individuals within the agencies as they're trying to get their work done."

That's why he's partnered with Sen. Maggie Hassan (D-N.H.) to sponsor legislation designed to prevent shutdowns.

Since 2019, they have repeatedly pushed bills that would automatically impose temporary funding measures, known as continuing resolutions, to counter the inability of legislators to pass budgets, their most basic responsibility.

The legislation would make life difficult for members of Congress by essentially forcing them to stay in Washington until they fund the government. While the temporary funding is in place and until regular funding is approved, they would be forced to show up to the Capitol, with attendance taken daily, including weekends. No taxpayer funds could be used for travel, except for one flight to return to Capitol Hill for work. That would apply to members of the House and Senate, and their staffs, as well as White House Office of Management and Budget (OMB) officials.

"If you get to the end of the budget year and the appropriations work is not done, we have mandatory quorum calls in this body at noon every single day, seven days a week until we get all the appropriation work done," Lankford proposed in a 2020 speech to colleagues."None of us can travel. We all stay here in D.C. We want to be home. We want to be able to meet with our constituents. We want to take care of the practical needs that are there. The way to do that is get our work done here."

Their bill won't become law in time to prevent a potential shutdown this year. Even if the Senate adopted it this week, it hasn't been introduced in the House. So here we are again, teetering on the brink of another partial collapse.

Legislators and White House officials expect Congress to keep the government open with temporary funding, but OMB has told federal agencies to prepare to halt operations just in case.

"Consistent with longstanding practice across multiple Administrations, OMB is preparing for any contingency, and determinations about specific programs are being actively reviewed by agencies," OMB spokesperson Abdullah Hasan said in an email. "More importantly, there is enough time for Congress to prevent a lapse in appropriations, and we are confident they will do so.

Congress probably will prevent that lapse by approving temporary funding.

That's only better than nothing.

Max Stier, the president and CEO of Partnership for Public Service, said continuing resolutions are like buying one slice of bread at a time instead of the whole loaf. "It's going to cost you a ton more," he said, "and you're not going to be able to actually plan ahead."

During the four decades since the Carter administration, "there have been 21 shutdowns of a day or longer …" according to Stier's group. The longest, which started in December 2018 and went into January 2019, was 35 days. It "dramatically disrupted numerous government functions and created long-term adverse consequences for federal agencies and its workforce, the private sector, the economy and more," the PPS reported. There have been many more times when agencies had to disrupt work to plan for shutdowns that were narrowly averted.
Since starting my current job eight years ago, we've planned for at least a dozen shutdowns and actually gone through two of them. Because Congress tends to pass emergency funding for Defense even when it's dickering over the others, I've tended to miss very little time in these things. Regardless, though, we spend an inordinate time planning for these even when they are averted at the 11th hour. And, if Schumer's compromise does pass, it just kicks the can down the road to December, when we'll likely have to play this game again.
For perfectly good and understandable reasons, our organization does everything it can to keep the operation running through shutdowns. In 2013, the most impactful of the shutdowns since I started, we were in the middle of a block of instruction being taught by civilian PhDs like myself. The plan, which we had to execute, was to simply shift lessons and exercises being taught by our military faculty to the left.
That was great for mission fulfillment and makes sense short term, I've been arguing for awhile now that we should do the opposite: simply close the school during shutdowns. If half the faculty is furloughed because we're deemed non-essential to the mission, then don't execute that half of the mission until the shutdown ends. If that means students don't fulfill their master's degree requirements for the year, then it sends a pretty strong message to Congress that shutdowns have consequences. Conversely, rejiggering the schedule to "make it work" sends the opposite message.