Congressional Leaders Star In The Most Awkward Video Ever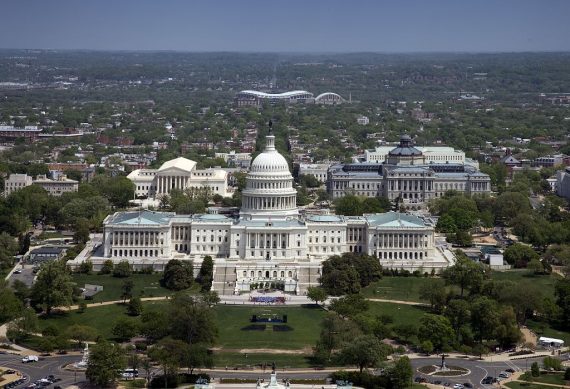 Members of the top leadership in both sides of Congress got together today for a Congressional Gold Medal Ceremony, and proceeded to star in the most awkward video in history:
[T]hat tension may never has been as awkward (or hilarious) as it was Tuesday, when an event commemorating the 50th anniversary of the Civil Rights Act produced footage that quickly went viral.

In the clip, posted on Vine by NBC News producer Frank Thorp V, congressional leaders like Reid, Senate Minority Leader Mitch McConnell (R-KY), House Speaker John Boehner (R-OH) and House Minority Leader Nancy Pelosi (D-CA) can be seen swaying, hand-in-hand, while a group sang the civil rights era anthem "We Shall Overcome."

Their faces say it all.
Here's the video:
That just about sums up the last four years in Congress.