Congressman Dan Lungren Speeding During Interview
California Rep. Dan Lungren was pulled over for speeding during a live radio interview.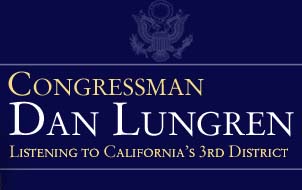 Here's a new one:
California Rep. Dan Lungren was forced to cut short a radio interview when he was stopped by police in Virginia for speeding while he was live on the air.

The Sacramento Republican was pulled over while talking to KFBK radio Friday morning on his way from his Virginia home to his Washington, D.C. office.

On the air, a police officer could be heard telling Lungren to hang up his phone. Lungren explained to the interviewer that he had been driving "probably just slightly over the speed limit."
It's a tough call as to what I hate more:  Our idiotic speed limit laws or people who yap on their phones while driving.
In any case, all's well that ends well:
The lawmaker, from California's 3rd District, got off with a warning.
They should probably just get some sort of sticker for the car so cops don't have to bother pulling them over.