Congressman Michael Grimm To Resign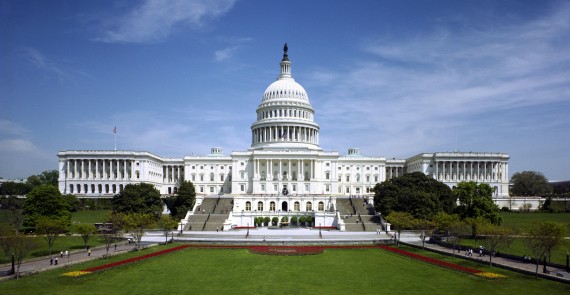 A week after pleading guilty, and just shy of two months of being re-elected despite facing a 20 count indictment, Staten Island Congressman Michael Grimm will be resigning Congress:
WASHINGTON — Michael G. Grimm, the Republican Party's lone congressional representative in New York City, announced late Monday night that he would resign effective Jan. 5, two weeks after he pleaded guilty to felony tax evasion.

The decision to call it quits by Mr. Grimm, of Staten Island —perhaps best known for threatening to break a reporter in half and throw him off a Capitol Hill balcony — came after a conversation on Monday with the House speaker, John A. Boehner, which a person close to the speaker confirmed. In a statement released by Mr. Grimm's office just before midnight, he said, "I do not believe that I can continue to be 100 percent effective in the next Congress, and therefore, out of respect for the Office and the people I so proudly represent, it is time for me to start the next chapter of my life."

Mr. Boehner appears to have done what a midterm election, constant ridicule in the news media and a guilty plea in federal court in Brooklyn could not: persuade Mr. Grimm to go away.

The decision, reported by The Daily News earlier Monday night, is an about-face for Mr. Grimm, a former F.B.I. agent. Minutes after pleading guilty last week for underreporting his employees' wages during a previous iteration as owner of the Manhattan restaurant Healthalicious, and admitting culpability, as part of his plea deal, to all the charges in a 20-count indictment that haunted him throughout his re-election campaign, Mr. Grimm told clamoring reporters he would "absolutely not" resign.

But Mr. Grimm's mind apparently changed after speaking with Mr. Boehner. House rules dictate that a member convicted of a crime for which a prison sentence of two years or more may be imposed should not participate in committee meetings or vote on the floor until winning re-election. The stricture could have left Mr. Grimm's 11th district effectively disenfranchised until 2016.
Given how Boehner has handled similar situation while Speaker, regardless of party, it was clear that Grimm had no choice. Either he resign from office or he basically would become an essentially powerless Congressman and, potentially, face an Ethics Committee inquiry that would have potentially stripped him of his pension and other benefits he will be able to retain by resigning. In any case, once this becomes official attention will quickly shift to Grimm's replacement once the resignation is announced, but I tend to agree with Jazz Shaw that the nature of this district is such that the GOP is likely to keep control of it regardless of who the nominee is or what has happened to Grimm. This seems especially true given the fact that Grimm was re-elected in November with a 13,000 vote margin despite having a 20 count indictment hanging over his head.