Conservatism without Originalism
A defense of a modest philosophy of judicial interpretation.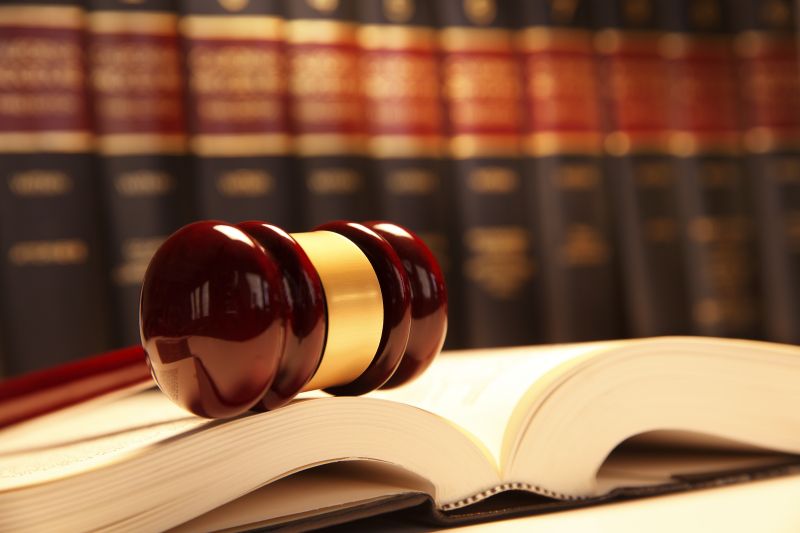 Steven Taylor's "This Reactionary Moment" began as a comment on an earlier post of mine. So, it's only fitting that what began as a comment on his post that grew too long and off-topic spawned this one.
In advocating a conservatism of approach, I gave the example of gay marriage:
I would have preferred, for example, same-sex marriage to have been legalized organically, as is now happening across the land with marijuana, than via judicial dictat. It may have taken a couple more years but it was already well underway and would have come with substantially less resentment by those who lost the culture war.

That's especially true with issues like transgender rights, which are essentially a brand new issue culturally and intellectually but seems to have been swept in along with gay equality, for which we were much more ready as a society. The consequence has been a massive backlash from people who are simply befuddled by an issue they can't possibly understand.

In both cases, I support the direction in which we're inevitably headed. But I think process matters considerably more than the radicals (to use Steven's description) seem to acknowledge.
In response to pushback from @Mikey, I added,
I'm sufficiently conservative ideologically that I don't think gay rights are in the Constitution. So, even though I support the policies created by SCOTUS rulings to the contrary, I see them as judicial activism and social change by fiat.

Where I think the courts would have had a legitimate role is in enforcing the Full Faith and Credit Clause. So, while nothing in the Constitution should reasonably interpreted as requiring Alabama to marry gays, it absolutely requires Alabama to recognize gays who got married legally in Connecticut as married. There's clear black letter law to that effect going back to the earliest days of the Republic. Indeed, it's what spawned the Defense of Marriage Act.

Would that have been messier in some respects than the way it actually happened? Sure. But it would have been seen much more widely as legitimate. And I think that's important when enacting major social changes of this sort.
Steven pushed back in two ways.
First, he argued that relatively few opponents of gay marriage would have understood, much less accepted the difference in routes as being any more legitimate. There, I think he's probably right. It would have satisfied a relative handful of conservative intellectuals but most normal people care more about results than process.
Second—and the reason for this post—he observed,
And, as we have discussed before, I really do not think that we are bound by original intent (if anything, because there was never some clear, obvious, immutable intent).

If "nor shall any State […] deny to any person within its jurisdiction the equal protection of the laws" means women and gays in 2019, and it didn't in 1868, I am really do not know why we should be bound to a 1868 definition of "citizen."

Beyond that, there has never been a consistent application of originialist interpretation by the Court, so really the issue becomes one of political philosophy, not fidelity to a lost way of doing things.

As a side note (not aimed at you): I will take the originialists on the Court seriously when they start interpreting the Second Amendment to only apply to firearms available in 1791, among other things. Either words only mean what they meant in the 1790s (which is absurd in my estimation) or they don't.
Here, our differences are relatively nuanced.
We're in agreement that the time in which the Constitution or a given Amendment to it isn't and indeed can't be fully controlling. So, for example, talking on the telephone is clearly protected free speech and writing on the Internet is clearly part of a free press even though neither technology was conceivable in 1789. And, yet, because there are nuanced differences, the courts have to make distinctions.
Similarly, the 14th Amendment clearly wasn't written with the intent of declaring men and women equal. As late as the 1970s and 1980s, proponents of sex equality were trying to add an Equal Rights Amendment to the Constitution. And fell short. Still, I'm amenable to the argument that social changes, including a vast array of legislation, changed the cultural and legal norms sufficiently to make the ERA a moot point. And, because of those changed norms, the striking down of discriminatory laws and practices by the courts was widely seen as legitimate.
I simply don't think we were anywhere near that point on gay marriage. It was slowly becoming legal at the state level but remained among the most fought-over hills in the culture wars. Even relatively progressive states were still enacting "marriage is between one man and one woman" amendments to their constitutions via ballot initiatives.
Nor do I think "but it's discrimination on account of sex and we've already established that that's illegal" gets us there. We've always separated those issues in the public discourse. Indeed, the feminist movement bitterly fought against the notion that, if the ERA were passed, we'd have gay marriage and unisex bathrooms, calling those absurd slippery slopes.
Again, I think process matters a great deal. While legal niceties likely won't matter much to most people, they should.
And, frankly, the outcome-is-all-that-matters mindset is precisely why we've taken on a winner-take-all approach to judicial nominations and confirmations, particularly at the Supreme Court level. The difference between Merrick Garland and Brett Kavanaugh as one-ninth of the highest court in the land shouldn't have people marching in the streets or breaking down sobbing. But, if the Court is going to function as a de facto Constitutional convention, it's all holds barred.