Conservative Group Running Birther Ad Against Obama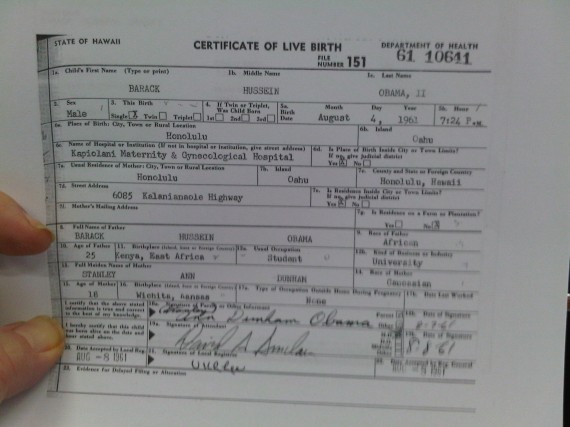 A conservative group called the Conservative Majority Fund is out with an ad directly drawing upon the Birther nonsense:
A new national ad campaign from Conservative Majority Fund is repeating attacks questioning President Obama's citizenship.

The ad, titled "Shady Past," features discredited theories from the "birther" movement, which claims Obama was not born in Hawaii and is ineligible to serve as president.

It first ran on both CNN and Fox News this week, according to a report from ThinkProgress.

In the video a narrator questions Obama's personal history and ask voters to join an effort to keep the president off the 2012 ballot.

"Who is Barack Obama? We know less about this man than any other President in American history. What's he hiding? His autobiography is full of fictional characters. But there's a lot more than that. If you try to look into his past, you run into a brick wall," the ad says.

The ad says Obama's college records at Columbia University and Harvard Law School are "sealed" and claims that "no one has seen an actual physical copy" of the president's birth certificate.

"If we don't know who Barack Obama is, we shouldn't even have him as a candidate for president. Let's disqualify Obama before the Democratic National Convention. Call today to sign the demand to disqualify Obama."

The ad provides viewers with a phone number and asks them to join an effort to collect 10,000 signatures "from every congressional district" to have Obama removed from the ballot.
It's all nonsense of course and I cannot conceive of how it would actually convince anyone of anything. In fact, if I were the Romney campaign I'd be rather annoyed that this ad is running at all.
Here's the ad: