Conservative Media Bias
Conservatives have long complained about liberal media bias. But conservative media seems to be much worse.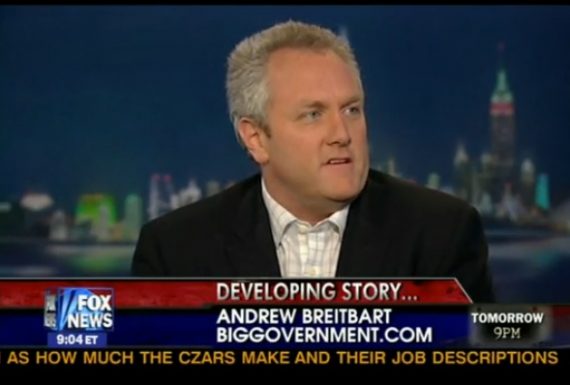 Conservatives have long complained about liberal media bias.  But conservative media bias seems to be much worse.
In a brief "Note to the Right," Kevin Drum observes:
There have been three big conservative outrages that have choked the airwaves over the past couple of weeks. #1 was about a bunch of scary black men, the New Black Panther Party. #2 was about a bunch of scary Muslims who want to build a triumphal mosque on the sacred soil of Ground Zero. #3 was about a vindictive black woman who works for the government and screws the white people she deals with. The running theme here is not just a coincidence.

Honest to God, someone on the right needs to start talking about this. Not David Frum or Andrew Sullivan, who have long since been purged from the ranks of real right wingers. Someone that conservatives actually listen to. Pronto. Who's going to start?
Matt Yglesias, noting that even Ann Althouse has called the Daily Caller's releases on the JournoList brouhaha "weak" and "pretty mild stuff," is even more to the point:
At some point conservatives need to ask themselves about the larger meaning of this kind of conduct—and Andrew Breitbart's—for their movement. Beyond the ethics of lying and smear one's opponents, I would think conservatives would worry about the fact that a large portion of conservative media is dedicated to lying to conservatives. They regard their audience as marks to be misled and exploited, not as customers to be served with useful information.
As I've noted many times, I largely stopped watching and listening to broadcast news and political talk years ago.  Not only do I get almost all my news and commentary online these days, I've almost completely abandoned sources that I consider too polemical or predictable.   So, I mostly judge those other sources based on what bubbles up into the blogospheric discussion, which may not be representative of the whole.
But both Drum and Yglesias make excellent points.  Far too much of conservative media seems to be a nakedly propagandistic exercise, designed to manufacture outrage.   To be sure,  the general direction of media, period — see Politico and HuffPo, for example — is to do whatever's necessary to generate traffic or ratings.   But outright manipulation and distortion is qualitatively different from mere hype.
In fairness, OTB covered all the stories Drum mentioned and quickly identified them as bunk.   But that's almost our stock in trade here:  Most of the Outrage of the Day stories on the left and the right are based on some combination of assuming the worst of opponents and not understanding how the system works.   We occasionally fall into the same trap others do, but our default position on almost all those stories is "Meh."
And Yglesias' point that conservative media outlets are, at the end of the day, in the business of lying to conservatives is worth underscoring.
Tucker Carlson, who's trying to create a conservative HuffPo with his upstart Daily Caller, has always struck me as harmless enough and rather close to me politically, hovering somewhere in the centrist conservative – mild libertarian territory.  My sense is that he's just trying too hard to make a splash with this JournoList story and banging the drum too loudly.   To the extent there's an outrage there, it's the one Andrew Sullivan has been pointing too — the clubbishness of media elites — rather than some conspiracy to set the news agenda.  Certainly, it's not that a bunch of liberal journos were excited that Obama won the election.
Andrew Breitbart, on the other hand, become well known as a result of the fraudulent ACORN sting operation and has been trying to replicate that on a regular basis.   There's simply no reason to give him the benefit of the doubt at this point.
My advice remains what it was more than a decade ago — before the modern Yellow Journalism era –when I was teaching Media and Politics courses to undergraduates:  Consume a wide variety of news sources, especially those that challenge your own biases.