Conservatives Ponder The Sarah Palin Problem
Some on the right are beginning to realize that Sarah Palin's popularity may cause a serious problem for the GOP in 2012.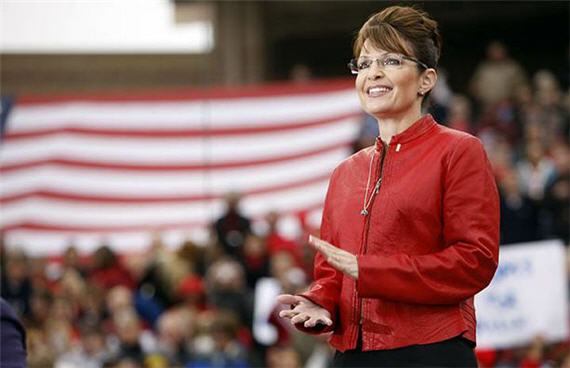 As I've noted over the past week (here and here), Sarah Palin remains an incredibly polarizing figure outside the Republican Party and trails Barack Obama in head-to-head polls. Inside the GOP, she remains incredibly popular to the point where her winning the nomination is so conceivable that it's hard to be sure just who might be able to stop her. For one thing, as Nate Silver notes Sarah Palin is simply a far more popular draw than anyone else in the running in the GOP:
Ms. Palin's search traffic, since the start of 2010, is roughly 16 times that of Mitt Romney, 14 times that of Newt Gingrich, 38 times that of Mike Huckabee, and 87 times that of Mr. Pawlenty. (It is about six times greater than these other four candidates combined.)

Ms. Palin, in fact, draws almost as much search traffic worldwide as the man she would face if she wins the Republican nomination: Barack Obama. And her name is searched for about 30 percent more often than the President's among Google users in the United States.

Some members of Ms. Palin's family also draw as much attention has the other Presidential contenders. Todd Palin, her husband, gets about as much search traffic as Mr. Pawlenty. Bristol Palin, her daughter (and a finalist on "Dancing With the Stars"), gets several times more than any of them (as does her former boyfriend, Levi Johnston).

Mentions of the candidates in media outlets tracked by Google News have been nearly as asymmetrical. Sarah Palin's name has been mentioned in about 20,300 articles since the start of the year, according to Google News, versus 3,640 for Mr. Romney, 3,280 for Mr. Gingrich, 2,980 for Mr. Pawlenty, and 1,870 for Mr. Huckabee. The ratio of candidate mentions in The Times since the beginning of 2010 has largely followed the same pattern: Ms. Palin's name has been mentioned in 870 stories, against 540 for the other four candidates combined.

All of this poses a dilemma for the other potential Republican contenders. If and when Ms. Palin declares her candidacy for the White House, it could consume much of the media oxygen literally for months. For that matter, if Ms. Palin declines to run for office, it could also be a huge story. And, of course, until her mind is made up, there will be plenty of articles that attempt to anticipate Ms. Palin's decision.
Indeed, there is hardly a day that goes by that there isn't some story about one of the Palin's somewhere in the press. Much of it is irrelevant nonsense, such as the reports about Bristol Palin's appearance on Dancing With The Stars or the contents of Willow Palin's Facebook page. Even the irrelevant nonsense, though, is a reflection of the fact news about the Palins drives traffic and spikes readership and viewer ratings. There's a reason that nobody hears from the sons of Mike Huckabee or the daughters of Tim Palwenty. Heck, there isn't as much press coverage of Malia and Sasha Obama as there is of the two eldest daughters of Sarah and Todd Palin. There's a reason for it, and it has nothing to do with media bias, it's because the Palins have turned into some kind of weird media celebrity, and that seems to be raising concern in many Republican circles that if she did run for President Sarah Palin would have an unstoppable path to the Republican National Convention.
I've already made note since the elections of reports of growing concern about Palin inside the GOP, as well as comments by the likes of Karl Rove that Palin is acting in an "unpresidential" manner. Now, the Palin backlash seems to be going viral with Townhall's Mona Charen being the latest to argue that Sarah Palin should not run for President:
After the 2008 campaign revealed her weaknesses on substance, Palin was advised by those who admire her natural gifts to bone up on policy and devote herself to governing Alaska successfully. Instead, she quit her job as governor after two and a half years, published a book (another is due next week), and seemed to chase money and empty celebrity. Now, rather than being able to highlight the accomplishments of Sarah Palin's Alaska, we get "Sarah Palin's Alaska," another cheesy entrant in the reality show genre. She'd so much rather be out dog sledding than in some "dull political office," she tells the audience. File that.

She is wildly popular with a swath of the Republican electorate, it's true. And, as a conservative woman politician told me, the consultants (who get paid the big bucks win or lose) will doubtless descend upon her with game plans showing how she can win in Iowa and then cruise to the nomination. Maybe. But the general election would be a problem, since 53 percent of independent voters view Palin unfavorably, according to a recent Gallup poll, along with 81 percent of Democrats.

(…)

Palin has many strengths. I admire her fortitude and her commitment to principle. Her capacity to connect with a crowd is something most politicians can only dream of. I will always remember her 2008 convention speech as a rollicking star turn. She would be terrific as a talk-show host — the new Oprah.

But as a presidential candidate? Someone to convince critical independent voters that Republicans can govern successfully? Absolutely not.
Of course, there are those, such as MSNBC's Joe Scarborough, who think that this entire Palin-For-President dance that we're seeing is part of a cynical dance that the former Governor is playing that has nothing to do with any plans to ever run for higher office:
As Silver notes, though, even if Scarborough is right and Palin never runs for President she still poses a problem for the prospective 2012 field just because of the amount of media attention that she continues to get. There's no reason to think that is going to change anytime soon, regardless of what she decides to do.