Cool Infographic – Evolution of Superman's "S" Shield
Superman's famous shield changes from 1938 to present.
Given the high politics/technology/comic-book fan crossover rate, I thought folks would enjoy this infographic series that Kate Willaert created for HalloweenCostumes.com:

Couple things jump out. I knew that the design went through some initial iteration, but I was a bit surprised that there were at least nine separate "major" designs (10 if you count the Fleischer Cartoon symbol below) used in the first six years. I was also surprised by how stable the design was from 1944 to the early 90's  (though I think that the shield moved to a straight sided design well before 1986).
Of course, that might be because I only got into comics in the 90's. So I've been conditioned to expect a rebranding every few years (see above). I wonder how much of the recent churn is due to the explosion of action figures and other forms of character licensing.
Kate also did a chart of the shield in popular culture (which, while still cool, missed discussing both The Super Friends and Superman: The Animated Series):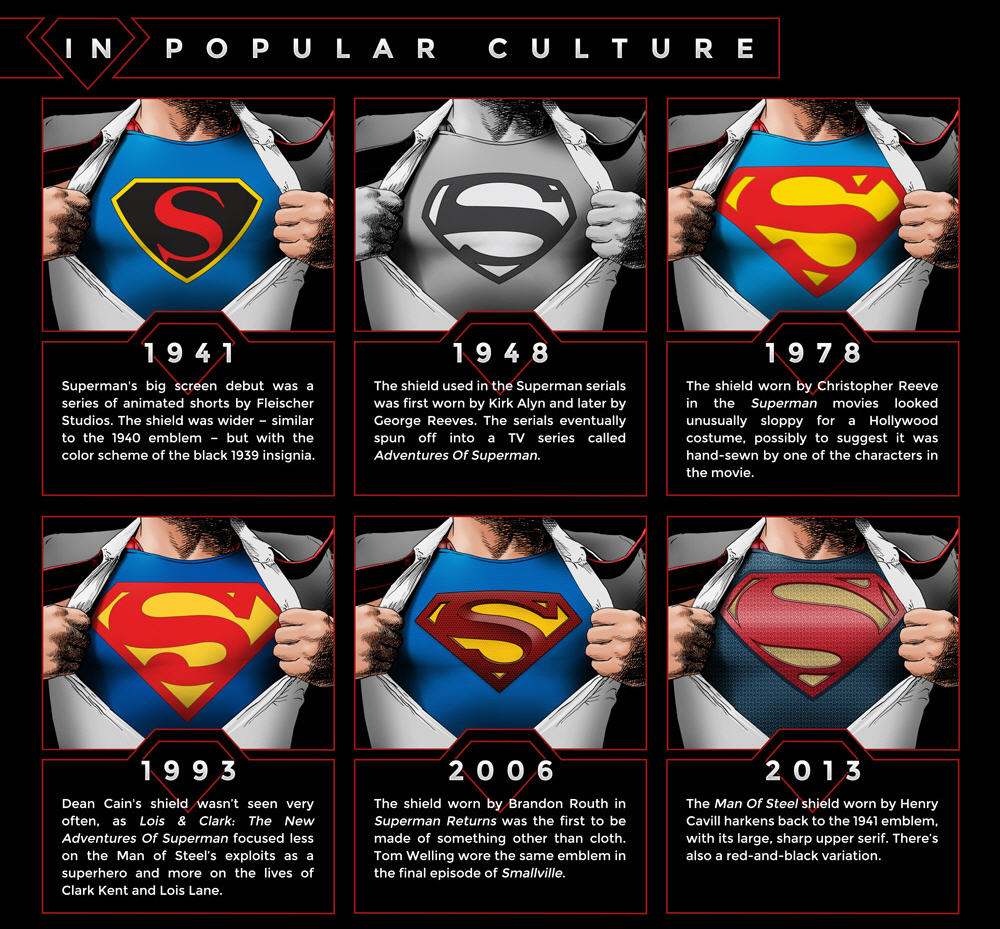 For extra fun, here's a picture from Kate's tumbler that seems to be screaming to be used in the caption contest (paging Rodney Dill).