Coronavirus Has Been Politicized to Dangerous Effect
Republicans are half as likely to take the outbreak seriously.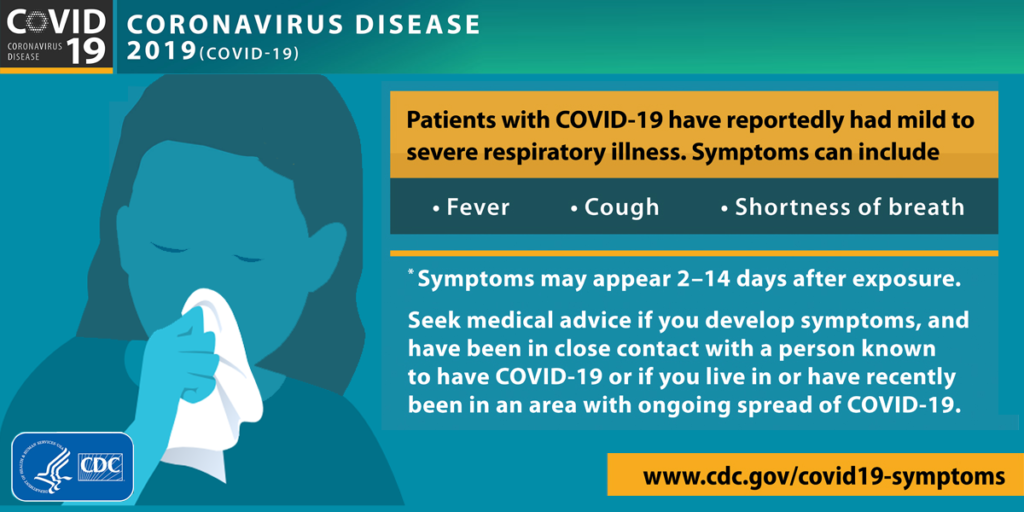 The Atlantic's Robinson Meyer and Alex Madrigal offer "The Strongest Evidence Yet That America Is Botching Coronavirus Testing."
It's one of the most urgent questions in the United States right now: How many people have actually been tested for the coronavirus?

This number would give a sense of how widespread the disease is, and how forceful a response to it the United States is mustering. But for days, the Centers for Disease Control and Prevention has refused to publish such a count, despite public anxiety and criticism from Congress. On Monday, Stephen Hahn, the commissioner of the Food and Drug Administration, estimated that "by the end of this week, close to a million tests will be able to be performed" in the United States. On Wednesday, Vice President Mike Pence promised that "roughly 1.5 million tests" would be available this week.

But the number of tests performed across the country has fallen far short of those projections, despite extraordinarily high demand, The Atlantic has found.

"The CDC got this right with H1N1 and Zika, and produced huge quantities of test kits that went around the country," Thomas Frieden, the director of the CDC from 2009 to 2017, told us. "I don't know what went wrong this time."

Through interviews with dozens of public-health officials and a survey of local data from across the country, The Atlantic could only verify that 1,895 people have been tested for the coronavirus in the United States, about 10 percent of whom have tested positive. And while the American capacity to test for the coronavirus has ramped up significantly over the past few days, local officials can still test only several thousand people a day, not the tens or hundreds of thousands indicated by the White House's promises.

[…]

The Atlantic's numbers reflect the best available portrait of the country's testing capacity as of early this morning. These numbers provide an accurate baseline, but they are incomplete. Scattered on state websites, the data available are not useful to citizens or political leaders. State-based tallies lack the reliability of the CDC's traditional—but now abandoned—method of reporting. Several states—including New Jersey, Texas, and Louisiana—have not shared the number of coronavirus tests they have conducted overall, meaning their number of positive results lacks crucial context.

The net effect of these choices is that the country's true capacity for testing has not been made clear to its residents. This level of obfuscation is unexpected in the United States, which has long been a global leader in public-health transparency.

The figures we gathered suggest that the American response to the coronavirus and the disease it causes, COVID-19, has been shockingly sluggish, especially compared with that of other developed countries. The CDC confirmed eight days ago that the virus was in community transmission in the United States—that it was infecting Americans who had neither traveled abroad nor were in contact with others who had. In South Korea, more than 66,650 people were tested within a week of its first case of community transmission, and it quickly became able to test 10,000 people a day. The United Kingdom, which has only 115 positive cases, has so far tested 18,083 people for the virus.

Normally, the job of gathering these types of data in the U.S. would be left to epidemiologists at the CDC. The agency regularly collects and publishes positive and negative test results for several pathogens, including multiple types of the seasonal flu. But earlier this week, the agency announced that it would stop publishing negative results for the coronavirus, an extraordinary step that essentially keeps Americans from knowing how many people have been tested overall.

"With more and more testing done at states, these numbers would not be representative of the testing being done nationally," Nancy Messonnier, the chief CDC official for respiratory diseases, said at the time. "States are reporting results quickly, and in the event of a discrepancy between CDC and state case counts, the state case counts should always be considered more up to date."

Then, last night, the CDC resumed reporting the number of tests that the agency itself has completed, but did not include testing by state public-health departments or other laboratories. Asked to respond to our own tally and reporting, the CDC directed us to Messonnier's statement from Tuesday.

Our reporting found that disorder has followed the CDC's decision not to publish state data. Messonnier's statement itself implies that, as highly populous states like California increase their own testing, the number of people the CDC reports as having been tested and the actual number of people tested will become ever more divergent. The federal tally of positive cases is now also badly out of date: While the CDC is reporting 99 positive cases of the coronavirus in the United States, our data, and separate data from Johns Hopkins University, show that the true number is well above 200, including those on the Diamond Princess cruise ship.

The White House declined to comment.

The haphazard debut of the tests—and the ensuing absence of widespread data about the epidemic—has hamstrung doctors, politicians, and public-health officials as they try to act prudently during the most important week for the epidemic in the United States so far.
There's a whole lot more at the link but you get the idea.
The President has, as has been noted often here is recent weeks, treated this as a public relations crisis rather than a public health crisis. And thereby doing both poorly.
In Washington State, where OTB roving correspondent Richard Gardner lives and where the virus has killed at least 11 people, we had this bizarre scene:
President Donald Trump on Friday called Washington Gov. Jay Inslee "a snake" for criticizing his administration's response to the coronavirus outbreak.

Speaking in Atlanta at the Centers for Disease Control and Prevention, Trump went off on Inslee for saying that he wanted Trump to stick to the science when discussing the outbreak. Trump has repeatedly tried to downplay the gravity of the outbreak and floated his own hunches on matters of science.

"I told Mike not to be complimentary of that governor because that governor is a snake," Trump said, referring to Vice President Mike Pence. "So Mike may be happy with him but I'm not, OK?"

Pence is Trump's appointed head of the administration's coronavirus efforts and has been reaching out to state and local officials to coordinate containment plans.

Inslee tweeted last month that he had been contacted by Pence but said he wanted the Trump administration to stick to the facts about the outbreak.

"I just received a call from @VP Mike Pence, thanking Washington state for our efforts to combat the coronavirus," Inslee tweeted. "I told him our work would be more successful if the Trump administration stuck to the science and told the truth."

Washington state was the location of the first U.S. death from coronavirus, and the number of deaths has since grown in the state.
Trump has repeatedly complained that he isn't getting enough credit for attempting to prevent the outbreak.

"If we came up with a cure today, and tomorrow everything is gone, and you went up to this governor — who is, you know, not a good governor, by the way — if you went up to this governor, and you said to him, 'How did Trump do?' He would say, 'He did a terrible job.' It makes no difference," Trump said Friday.
It's literally impossible to imagine any President in my lifetime acting this way during a public health crisis. And, aside from breaking confidence with the states that depend on federal coordination and subverting the world-class CDC's ability to do its job, this is sowing confusion with the American public.
Indeed, Reuters reports, Americans are divided on party lines over risk from coronavirus.
Democrats are about twice as likely as Republicans to say the coronavirus poses an imminent threat to the United States, according to a Reuters/Ipsos poll conducted this week.

And more Democrats than Republicans say they are taking steps to be prepared, including washing their hands more often or limiting their travel plans.

Poll respondents who described themselves as Republicans and did not see the coronavirus as a threat said it still felt remote because cases had not been detected close to home and their friends and neighbors did not seem to be worried, either.

"I haven't changed a single thing," Cindi Hogue, who lives outside Little Rock, Arkansas, told Reuters. "It's not a reality to me yet. It hasn't become a threat enough yet in my world."

Many of the U.S. cases that have been reported so far have been in Washington state and California, more than 1,000 miles away from Arkansas.

Politics was not a factor in her view of the seriousness of the virus, Hogue said. Other Republican respondents interviewed echoed that sentiment.
Now, obviously, part of this is geography. The disease has hit hardest so far on the West Coast, where we're closing universities to contain the outbreak. It would be natural for there to be more concern in California and Washington than Arkansas. But there's more to it than that.
Americans, who often consume news based on their political preferences, have received two different views of the virus's potential impact.

Amid tumbling stock markets, President Donald Trump has sought to portray himself as on top of the health crisis, but he has been criticized for being overly optimistic about its potential impact and for sometimes incorrect statements on the science of the virus.

Trump has accused the media and his political adversaries of trying to derail his re-election campaign by amping up alarm over the dangers posed by the virus. He has largely sought to cast it as a comparatively minor threat, comparing its risk to the less deadly seasonal flu.

Conservative radio host Rush Limbaugh told listeners last week that, "The coronavirus is the common cold" and was merely being "weaponized as yet another element to bring down Donald Trump."

Trump told Sean Hannity's Fox News show on Wednesday that he thought World Health Organization estimates of the virus' death rate were a "false number," that he had a hunch the rate was much lower, "a fraction of 1 percent." The WHO said this week that the coronavirus killed about 3.4% of the people who contracted it worldwide.

House of Representatives Speaker Nancy Pelosi accused Trump on Thursday of spreading misinformation about coronavirus' death rate, saying the "reality is in the public domain."
The Trump-Fox effort to downplay the risk is literally going to get people killed.
About half of Democrats said they are washing their hands more often now because of the virus, compared to about four in 10 Republicans, according to the poll. About 8% of Democrats said they had changed their travel plans, compared to about 3% of Republicans.

More than half of Republicans, about 54%, said they had not altered their daily routines because of the virus, compared to about 40% of Democrats.
So, not only are Republicans not taking common-sense precautions at the same rate as Democrats, they're perversely at a higher risk because more of them are old.