Corruption, Thy Name is 'Trump'
Both President Trump and Ivanka Trump are profiting handsomely from their time in the White House.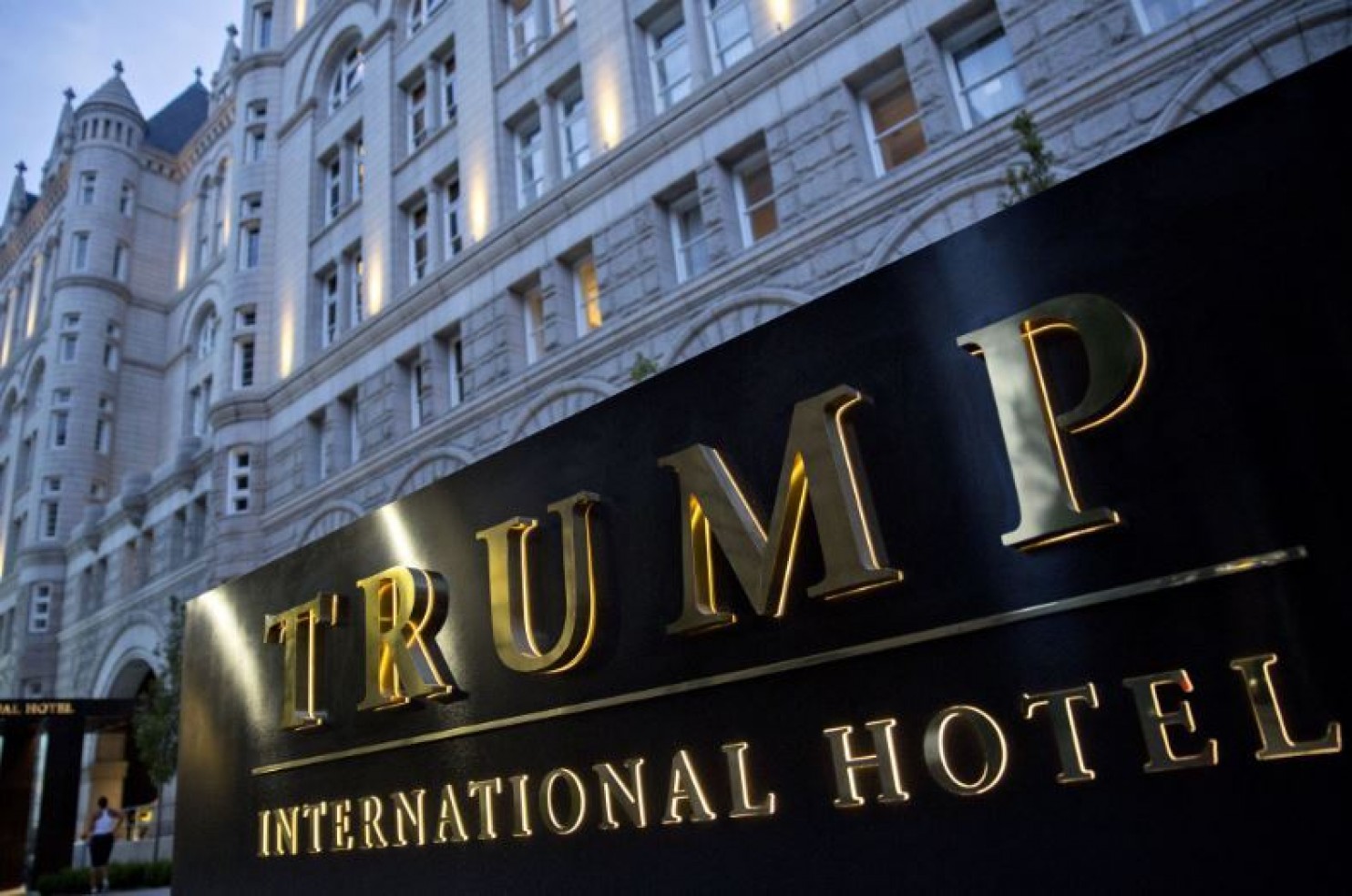 Two related reports point to the inherent conflicts of interest of owning businesses while serving in senior government positions.
NYT ("Judge in Emoluments Case Questions Defense of Trump's Hotel Profits"):
A federal judge on Monday sharply criticized the Justice Department's argument that President Trump's financial interest in his company's hotel in downtown Washington is constitutional, a fresh sign that the judge may soon rule against the president in a historic case that could head to the Supreme Court.

The plaintiffs in the lawsuit, the District of Columbia and the state of Maryland, charge that Mr. Trump's profits from the hotel violate anti-corruption clauses of the Constitution that restrict government-bestowed financial benefits, or emoluments, to presidents beyond their official salary. They say the hotel is siphoning business from local convention centers and hotels.

The judge, Peter J. Messitte of the United States District Court in Maryland, promised to decide by the end of July whether to allow the plaintiffs to proceed to the next stage, in which they could demand financial records from the hotel or other evidence from the president. The case takes aim at whether Mr. Trump violated the Constitution's emoluments clauses, which prevent a president from accepting government-bestowed benefits either at home or abroad. Until now, the issue of what constitutes an illegal emolument has never been litigated.

Attorneys general for the District of Columbia and Maryland say that by allowing foreign officials to patronize the five-star Trump International Hotel blocks from the White House, Mr. Trump is violating the Constitution's ban on payments from foreign governments to federal officeholders. They also claim the president is violating a related clause that restricts compensation, other than his salary, from the federal government or from state governments.
WaPo ("Jared Kushner and Ivanka Trump made at least $82 million in outside income last year while serving in the White House, filings show"):
Ivanka Trump and Jared Kushner, the president's daughter and son-in-law, brought in at least $82 million in outside income while serving as senior White House advisers during 2017, according to financial disclosure forms released Monday.

Trump earned $3.9 million from her stake in the Trump International Hotel in Washington and more than $2 million in severance from the Trump Organization, while Kushner reported over $5 million in income from Quail Ridge, a Kushner Cos. apartment complex acquired last year in Plainsboro, N.J.

The filings show how the couple are collecting immense sums from other enterprises while serving in the White House, an extraordinary income flow that ethics experts have warned could create potential conflicts of interests.

Both Kushner and Trump have given up daily oversight of their companies as they work as unpaid senior advisers to the president.

But while Kushner divested some holdings, he and his wife have maintained large stakes in businesses with domestic and foreign ties. Kushner's family real estate company has properties around the country, including thousands of apartment units in states including New Jersey and Maryland. Trump's eponymous clothing and accessories line is produced exclusively in foreign factories in countries such as Bangladesh, Indonesia and China.
That President Trump is in violation of the Emoluments Clause would seem obvious. Aside from Trump International Hotel, there's also Mar-a-Lago as the "Southern White House" and all manner of other businesses which directly benefit from its association with the President. (There's also the issue that the terms of the lease of the Old Post Office, in which the hotel is located, specifically preclude it being occupied by an elected official—which the President's people have conveniently ruled isn't the case.) It's corruption, plain and simple.
Jared and Ivanka have gone a little further in giving the illusion of divestiture but that, too, is obviously a sham. Like her father, Ivanka's main business is putting her name on things; the lack of day-to-day oversight, even if it's real, doesn't change much. Even if her getting massive trademark concessions in China while her father is granting favors to Chinese companies engaged in espionage against the United States is purely coincidental, it certainly raises eyebrows.
Alas, since he controls the Executive machinery and since Congressional Republicans seem not to care, little will be done about any of this from the criminal or impeachment side. If the judge allows the emoluments lawsuits to go forward, though, there may be some modest remedy on the civil side.