Cory Booker Rings The Warning Bell
Cory Booker's campaign is basically admitting they're at the end of the road.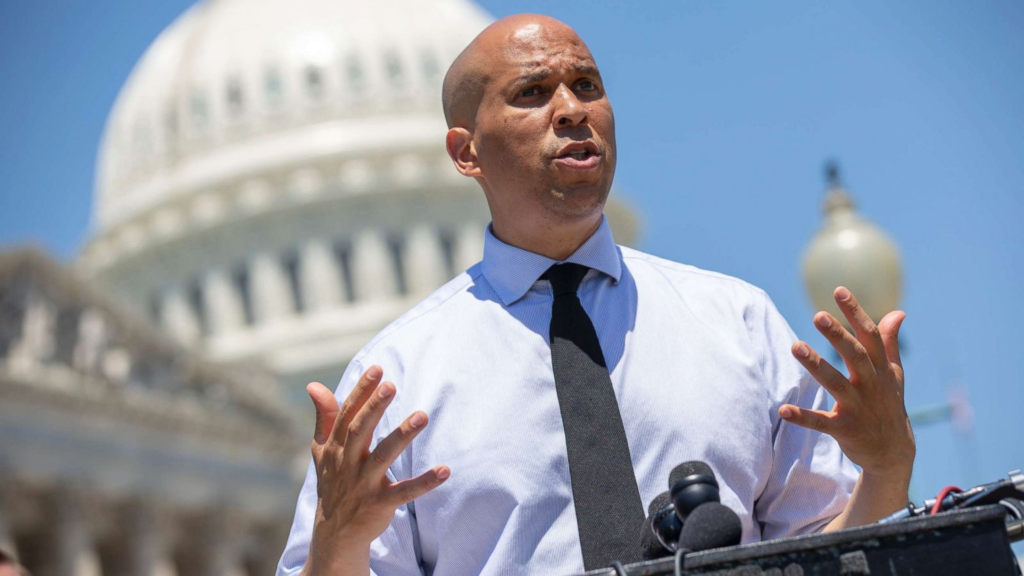 Cory Booker's campaign is basically admitting that the end is near:
Cory Booker's presidential campaign signaled Saturday that the New Jersey senator won't be in the race much longer if he's unable to raise nearly $2 million over the next 10 days.

"We have reached a critical moment, and time is running out," campaign manager Addisu Demissie warned in a memo to Booker staff and supporters. "It's now or never: The next 10 days will determine whether Cory Booker can stay in this race and compete to win the nomination."

Demissie said he expects the historically diverse field "to narrow dramatically."

"Booker might not be in this race for much longer — the same is true for other important voices in the field," he said.

Booker is among the 11 candidates who have so far qualified for October's presidential debate. But with the threshold expected to rise to qualify for the November debate, the campaign said it's possible only four campaigns will have enough money "to build and sustain the national organization needed to win the nomination."

The top four candidates in the race are former Vice President Joe Biden, Massachusetts Sen. Elizabeth Warren, Vermont Sen. Bernie Sanders and South Bend, Ind., Mayor Pete Buttigieg, according to a RealClearPolitics average of national polls.

Demissie said the Booker campaign has enough resources "to continue on as we are now for quite some time, but that is not enough." Nor is having qualified for the next debate, he said, warning that the campaign must change its fundraising trajectory before the end of the month to have a viable operation.

"Here's the bottom line: Cory 2020 needs to raise an additional $1.7 million by September 30 to be in a position to build the organization necessary to continue competing for the nomination," he said. "Without a fundraising surge to close out this quarter, we do not see a legitimate long-term path forward."

The campaign acknowledged its financial shortcomings so far this month in what the campaign noted is a traditionally strong time for fundraising.

The campaign said the additional funds are necessary to grow its operation over the next couple of months and continue competing against candidates who have much higher name recognition or were able to transfer millions of dollars over from a separate campaign account.
Booker himself acknowledged the seriousness of the situation via Twitter:
This isn't an end-of-quarter stunt. This is a real, unvarnished look under the hood of our campaign at a level of transparency unprecedented in presidential politics.

— Cory Booker (@CoryBooker) September 21, 2019
We're at a crossroads in this campaign. We need to raise $1.7 million by September 30 to be in a position to build the organization we need to compete for the nomination—and we can do it—but if we don't, we don't see a legitimate long-term path forward.

— Cory Booker (@CoryBooker) September 21, 2019
If you're all in for me, I can't thank you enough. But if you haven't settled on a candidate & still think my voice belongs in this race, if you believe the Democratic field should include someone like me, I want you to understand the field may narrow & pay attention to this too.

— Cory Booker (@CoryBooker) September 21, 2019
Although he was one of the early entrants into the race for the nomination, Booker has never managed to make much of an impression in any of the debates and has basically been stuck in the 2% to 4% range in the polls at both the national and state levels. Unlike his fellow African-American Senator and candidate, he has not succeeded in drawing attention to himself during any of the debates in a way that has caused voters to look at him as a serious candidate. Additionally, like many of his fellow lower-tier candidates, he does not appear to have a viable path forward at this point.
Assuming he doesn't drop out before then, Booker has already qualified for the fourth Presidential debate but if it's unclear if he'll qualify for any debates beyond that. Given that, it seems to me that he ought to consider dropping out regardless of whether or not his campaign reaches the fundraising goal noted in the memo that was released this morning. And anyone who would consider donating to his campaign should probably thing twice about that and perhaps use the money for something useful.
Here's the memo:
Cory Booker Campaign Memo by Doug Mataconis on Scribd