COVID-19 Has Killed More Americans than WWI
Yet another grim milestone.
The United States declared war on Germany on April 6, 1917, formally entering World War I. Armistice was declared on November 11, 1918. In between, 116,516 Americans died.
Yesterday, as Steven Taylor pointed out to me, we passed that total from the novel coronavirus. Here's where we stand as of this writing: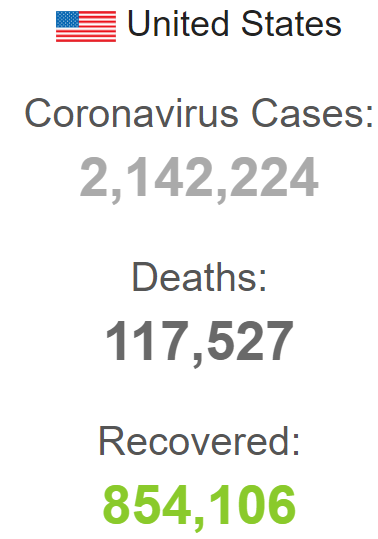 It's worth noting that, as had been typical in our wars to that point we lost more personnel to disease (63,114) than to combat (53,402). In this case, it was mostly the influenza epidemic of 1918.
That pandemic took 675,000 Americans out of a much smaller population (103 million vs the current 328 million).