CQ Brown to Become First African-American Service Chief
Another milestone has been reached.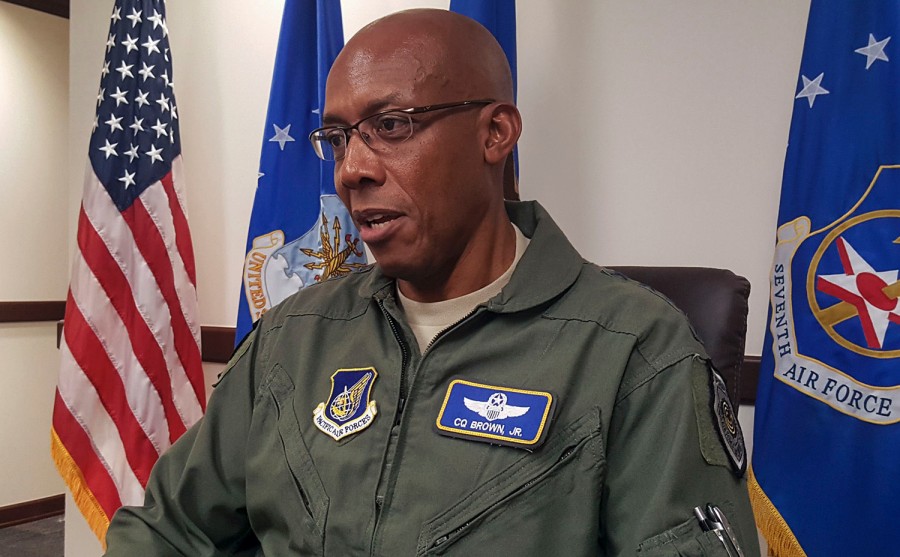 We're about to see another barrier broken. Military.com:
The White House has nominated Gen. Charles "CQ" Brown to be the next top general to lead the U.S. Air Force. The nomination, announced by the Defense Department Monday afternoon, would make him the first African American officer to serve as the top uniformed officer for any of the military branches.

The Wall Street Journal first reported Monday that Brown, currently the head of Pacific Air Forces, would be tapped for 22nd Air Force chief of staff, following Gen. David Goldfein, who is set to retire this summer after four years in the position. Brown would also be the first black officer to sit on the Joint Chiefs of Staff since then-Army Gen. Colin Powell served as chairman between 1989 and 1993.

"The [Air Force] will be well served by the formidable talents of CQ Brown," Air Force Secretary Barbara Barrett said in a tweet following the announcement. "He has unmatched strategic vision and operational expertise. His leadership will be instrumental as the service continues to focus on the capabilities and talent we need to implement the [National Defense Strategy]."

Before his post at PACAF, Brown was the deputy commander of U.S. Central Command at MacDill Air Force Base, Florida. He also served as the head of Air Forces Central Command (AFCENT) between 2015 and 2016, during the height of the air campaign against Islamic State fighters in Iraq and Syria.

The highly decorated commander, an F-16 Fighting Falcon pilot by training, commissioned in 1984 and has accumulated more than 2,900 flight hours, including 130 combat hours in various aircraft.
Granting that there have, until the recent creation of Space Force, only been four services, it's rather remarkable that it has taken this long.
As the report notes, Colin Powell was made Chairman of the Joint Chiefs—the highest uniformed position in our armed forces–over thirty years ago. And Daniel "Chappie" James Jr., also an Air Force fighter pilot, became the nation's first four-star officer almost forty-five years ago.
I don't know much about Brown beyond what's in the report. That he was commissioned the year I graduated high school—and just four years before I was—makes me feel old.