Crazy Talk on Iran
Let's compare Iraq and Iran.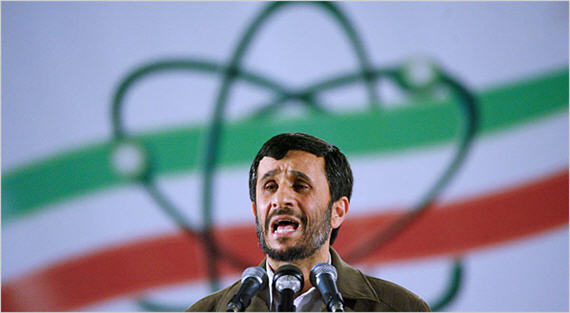 In the wake of Doug's post on Ralph Peters's column on the costs of attacking Iran I thought I'd put a little perspective on the question by doing a side-by-side comparison of Iraq and Iran.
| | | |
| --- | --- | --- |
| | Iraq | Iran |
| Size | 438,317 sq km | 1,648,195 sq km |
| Terrain | mostly broad plains; reedy marshes along Iranian border in south with large flooded areas; mountains along borders with Iran and Turkey | rugged, mountainous rim; high, central basin with deserts, mountains; small, discontinuous plains along both coasts |
| Population | 30,399,572 | 77,891,220 |
| GDP (PPP) | $113.4 billion | $818.7 billion |
| Per capita GDP | $3,800 | $10,600 |
In Iraq we see a mostly flat, relatively small, lower middle class or poor country with a fractious population. In Iran we see some of the most rugged country in the world in a territory more than twice the size of Afghanistan and four times the size of Iraq, more than twice the population of Iraq and three times the population of Afghanistan, with a substantial middle class economy. I would also claim that Iran has a lot more social cohesion than Iraq but I guess that would be contentious.
There is no such thing as a limited war with Iran. That's crazy talk.